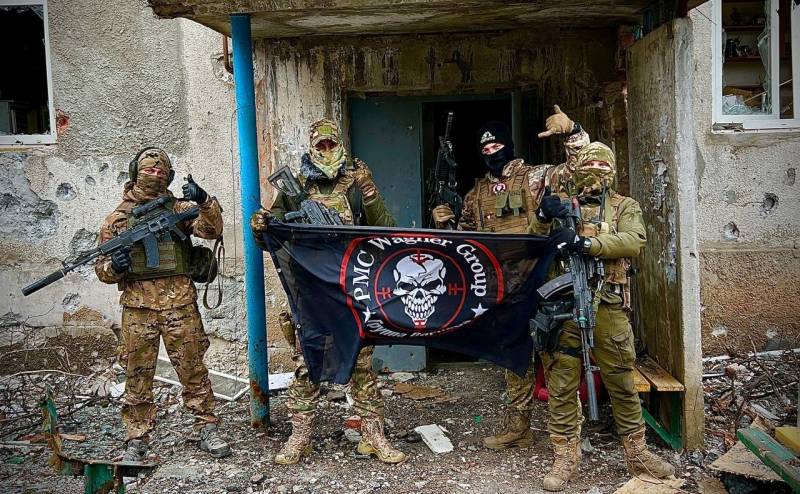 After the capture of the village of Paraskovievka by the Wagner fighters north of Artemovsk (Bakhmut), the garrison of the Armed Forces of Ukraine located in the city is practically doomed to complete encirclement and subsequent destruction, as an option, surrender. All supply and retreat routes are either physically cut or are under close fire control of Russian artillery and army
aviation
.
At the same time, the Ukrainian command, following the political will of Zelensky, does not give orders to withdraw the militants remaining in Artemovsk. They are trying to establish the transfer of reserves and supplies by paving roads through frozen fields, but these areas are quickly detected by our reconnaissance and fall under artillery fire.
Against this background, interesting information is published by the Russian telegram channel "Wrong side of the military". It is reported that the Ukrainian military remaining in Artemivsk suspected Wagner PMC of deliberately maintaining control of the Armed Forces of Ukraine over one of the roads. Thus, the "Wagnerites" are implementing tactics by which the Ukrainian command can continue to transfer all new reserves to the city. It is not known which route is in question. Probably, this is the road to Chasov Yar through Khromovo.
The complete encirclement of the city will be carried out at the moment when there will be as many Ukrainian forces as possible in the Bakhmut agglomeration. Thus, according to the Ukrainian military remaining in the city, the losses of the Armed Forces of Ukraine during the defense of the city will be maximum.
Such a version, slightly conspiratorial at first glance, may well be plausible. Not without reason, in early February, the founder of Wagner PMC Yevgeny Prigozhin, commenting on Zelensky's words about the need to keep the defense of Artemivsk at any cost, called on the Ukrainian president to prevent the surrender of the city to a private military structure. Otherwise, Prigozhin said, the Ukrainian people will not forgive him for this...
Later, Prigozhin said that the long-term defense of Artyomovsk, accompanied by heavy losses, forced the General Staff of the Armed Forces of Ukraine to transfer all new reserves to the city, including removing combat-ready units from other sectors of the front. Earlier, it was repeatedly reported that the Ukrainian command was transferring, among other things, elite units from Western Ukraine to the Artemivsk region.