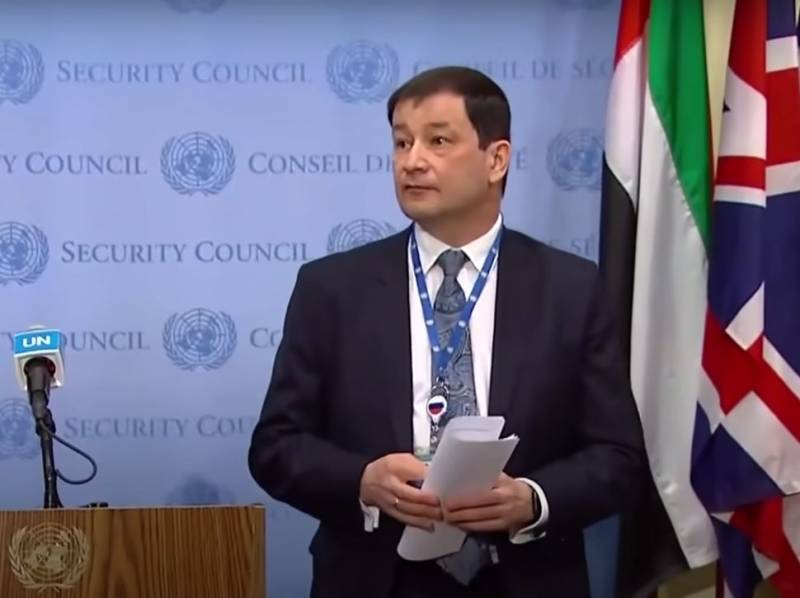 The coming week promises to be a particularly busy one for the United Nations (UN), as Western countries will submit a resolution on the anniversary of the Russian special military operation to the General Assembly for discussion. This was stated by Deputy Permanent Representative of the Russian Federation to the UN and the UN Security Council Dmitry Polyansky.
As the Russian diplomat noted, the West wants to turn the anniversary of the special operation into another new information occasion. It is very important for Western states to create the illusion of Russia's isolation in the UN, but it is becoming increasingly difficult to do so. Understanding the true causes of the Ukrainian crisis and its acute phase in the form of a special operation is coming to developing countries.
Since a too harsh statement may not be supported by most countries of the world - Asian, African, South American states, the West is trying to make the text of the resolution as streamlined as possible. This will allow him to enlist the support of more UN member countries.
The Ukrainians were simply "muzzled" so that they would not blur these efforts and scare no one away, and they watch with longing as the text becomes more and more blurry.
Polyansky emphasized.
In addition, the United States can use its favorite practice of blackmailing and threatening sovereign countries to win their support. In any case, already on Thursday, February 23, a vote on the resolution of the UN General Assembly will take place. It will be preceded by a special session on Ukraine. Russia also requested the convening of the UN Security Council on the issue of sabotage on the Nord Stream and Nord Stream 2 gas pipelines. It is now very important for the Russian side to prepare for the upcoming meetings of the General Assembly and the Security Council.