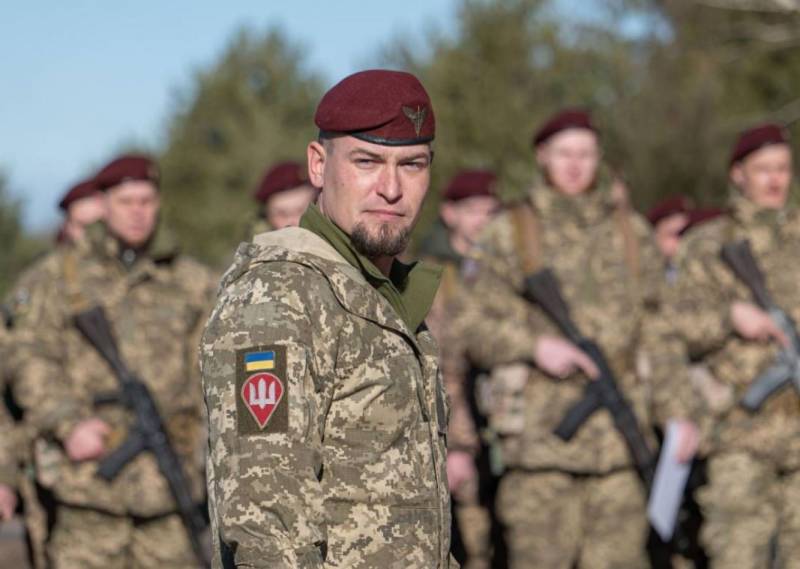 Members of the Armed Forces of Ukraine (AFU) who arrived in Germany to receive training in operating Western-made armored vehicles were warned not to publicly display the swastika, as well as other symbols associated with Nazism and fascism.
A special memo for the Ukrainian military indicates that, under German law, they can be prosecuted for Nazi symbols if they openly show them.
Dear interns from Ukraine! In Germany, for displaying a swastika or other symbols associated with fascism (for example, signs of the SS), you can get a sentence of up to 3 years in prison or a large fine
- emphasized in the memo.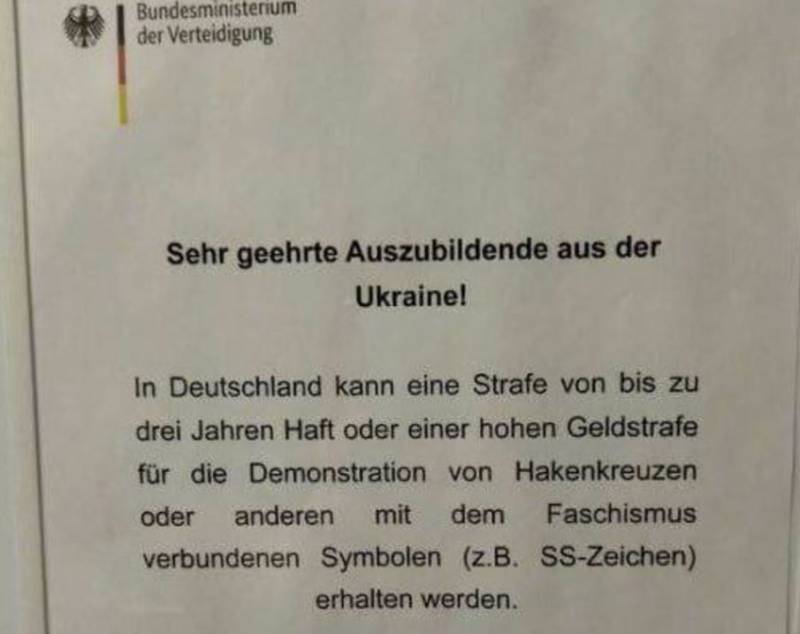 Thus, in the West, and in Germany in particular, they are well aware that in Ukraine the ideology of neo-Nazism has become very widespread. Moreover, if there is a need to warn the military, then neo-Nazism has long gone beyond marginal youth groups. But then the question arises, why does the West pretend not to notice the Ukrainian Nazis? How does the ban on the display of the swastika relate to Nazi training in the operation of armored vehicles?
However, the USA and its satellites have always been famous for the fact that they could support the most notorious scoundrels if their activities in a particular period were beneficial to Western interests. As examples, one can cite at least numerous Latin American dictators, at least jihadists from the countries of the Middle East, at least the same Nazi war criminals, many of whom after the war safely settled in the United States and Canada.