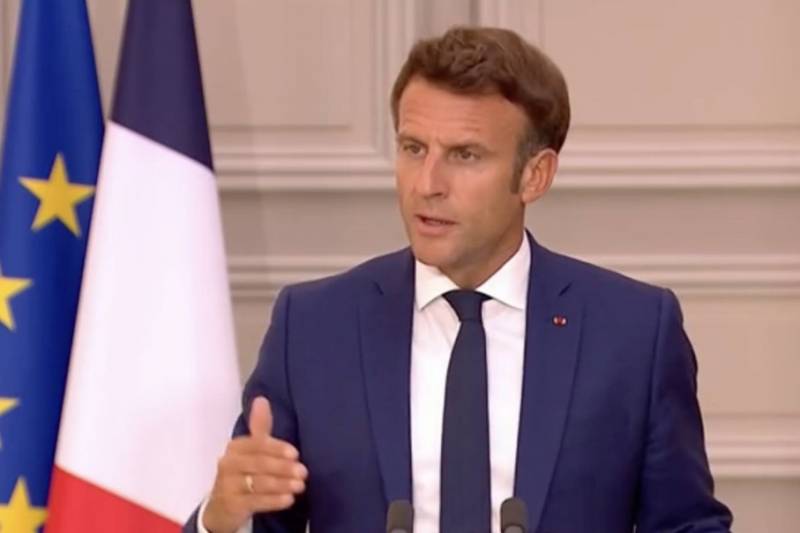 French President Emmanuel Macron makes much tougher statements against Russia than his German counterpart Olaf Scholz, but he is in no hurry to supply equipment to Kyiv. It looks like his words are at odds with his actions.
The columnist for the German newspaper Die Welt writes about this in his article.
He notes that the leadership of Germany, which was often reproached for indecisiveness and unwillingness to help Ukraine, organizes for her the so-called "
tank
coalition" for the supply of about 200 Leopard 1 and Leopard 2 tanks. Meanwhile, Paris finds excuses not to send its Leclercs to Kyiv.
Given the criticism that Ukrainian officials and politicians at various levels have previously subjected to German Chancellor Olaf Scholz for insufficient efforts to help the Armed Forces of Ukraine, their loyalty to the French president is surprising. The German media suggests that there is a special reason for this. The fact is that Macron, with his anti-Russian statements, "inspires" other Western countries to increase arms supplies to Kyiv. For this, the Ukrainian authorities are ready to turn a blind eye to the fact that in terms of military and financial assistance to the Kyiv regime, France occupies only tenth and seventh places, respectively, among other allied countries.
And although Ukrainians refrain from criticizing Macron, his compatriots, in particular, French politician Florian Filippo, are actively doing so.
This American hawk man will lead us to war if we don't stop him!
- he wrote on his page on the social network, meaning the President of France.