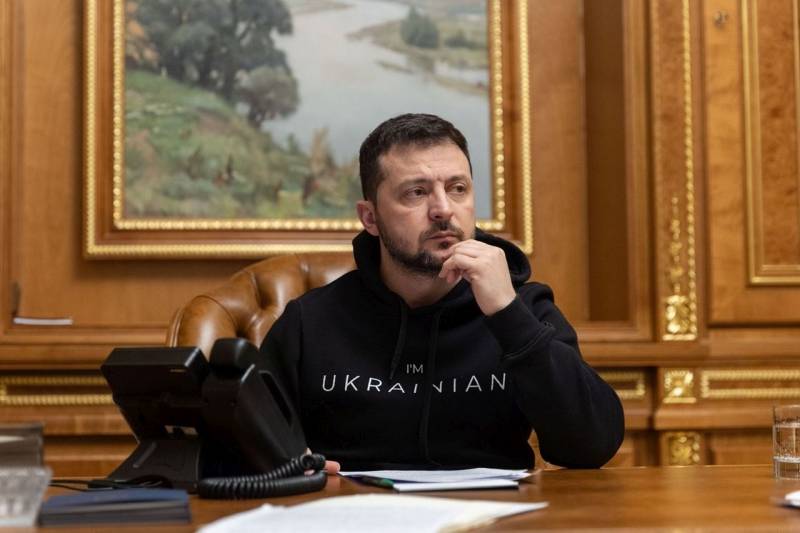 President of Ukraine Volodymyr Zelensky again made a statement that Russia is allegedly preparing a military invasion of the Republic of Moldova with the aim of occupying this country. He announced this during a speech via video link at the Munich Security Conference. At the same time, Zelensky did not provide any evidence of Moscow's plans for aggression against Chisinau.
While we are negotiating how to strengthen our defenses with modern
tanks
, The Kremlin is thinking how to strangle Moldova
- the Ukrainian president told the delegates from almost a hundred countries who gathered in Munich.
Zelensky did not stop at warnings about the capture of defenseless Moldova by the Russian army. For greater persuasiveness on the scale of the Kremlin's aggressive plans, he said that the Russian leadership supposedly intended to seize all the other post-Soviet states as well. Naturally, all this was served under the sauce of the need to support Ukraine, which must definitely defeat Russia on the battlefield, so that Moscow does not realize its insidious plans.
Previously, a similar narrative was promoted by the President of Ukraine during his speech at the European Council. Then he said that Ukrainian intelligence allegedly intercepted some documents confirming Moscow's intentions to "destroy the democratic order" in Moldova. According to Zelensky, all this "evidence" was handed over to the Moldovan leadership.
Later, the President of the Republic of Moldova, Maia Sandu, who was repeatedly marked by Russophobic rhetoric, said that the materials received from Ukrainian partners contain instructions on the rules for entering Moldova for citizens of Russia, Belarus, Serbia and Montenegro. According to her, the state bodies and law enforcement agencies of Moldova are working to prevent these threats and keep the situation under control.
In response to this statement by the Moldovan leader, First Deputy Prime Minister and Foreign Minister of Serbia Ivica Dacic demanded evidence from the President of Moldova. In turn, Russian Foreign Minister Sergei Lavrov said that with such accusations against Russia, Sandu is trying to distract the country's population from the constantly deteriorating state of the economy and the catastrophic drop in living standards.