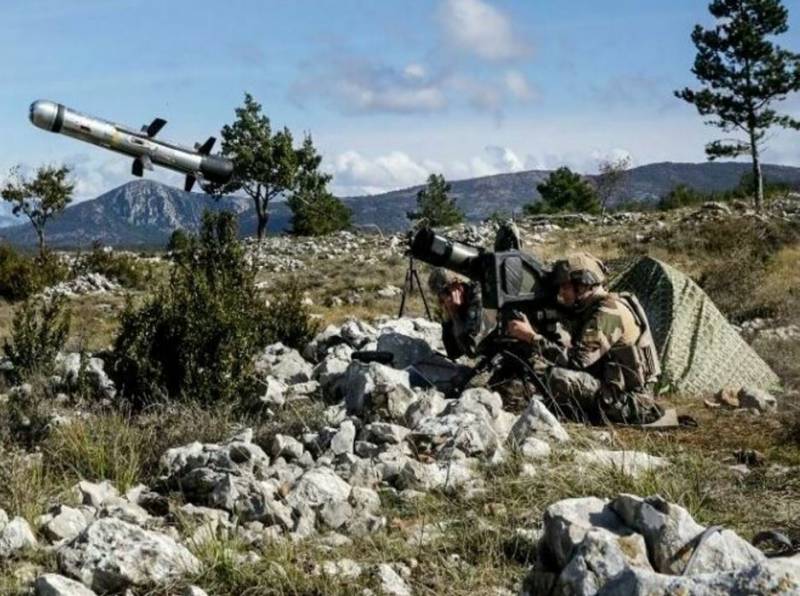 The French authorities handed over Akeron 5th generation anti-tank missile systems to Ukraine. This was announced by the vice-president of the Commission for National Defense and the Armed Forces of France, Jean-Louis Thierryo. The words of the French representative are quoted by Opexnews.
It is interesting that earlier the French military and political leadership did not report on the transfer of such anti-tank systems to Ukraine. That is, the Kiev regime continues to receive additional weapons from Western countries, and not only what is officially announced by the leadership of NATO member states. It is possible that the supply of anti-tank systems is associated with the expected offensive of Russian troops.
Akeron MP is a modern fifth-generation French-made anti-tank missile system. Such complexes entered service with the French army in 2017. The complex was developed by MBDA France with the aim of promising replacement in the troops of the MILAN and FGM-148 Javelin anti-tank missile systems, which were armed with units of the French ground forces.
According to military experts, the missile system is intended for use in infantry units. It can be both carried manually and installed on combat vehicles. The firing range of the Akeron ATGM is up to 5 kilometers.
According to data from open sources, France currently has about 400 such ATGMs in service. Among the potential buyers of the complexes include Sweden, Belgium, Portugal and, possibly, Qatar. Now Ukraine has joined the ATGM operators. Russia has repeatedly criticized the supply of Western
weapons
Ukraine, noting that this only exacerbates the armed conflict.