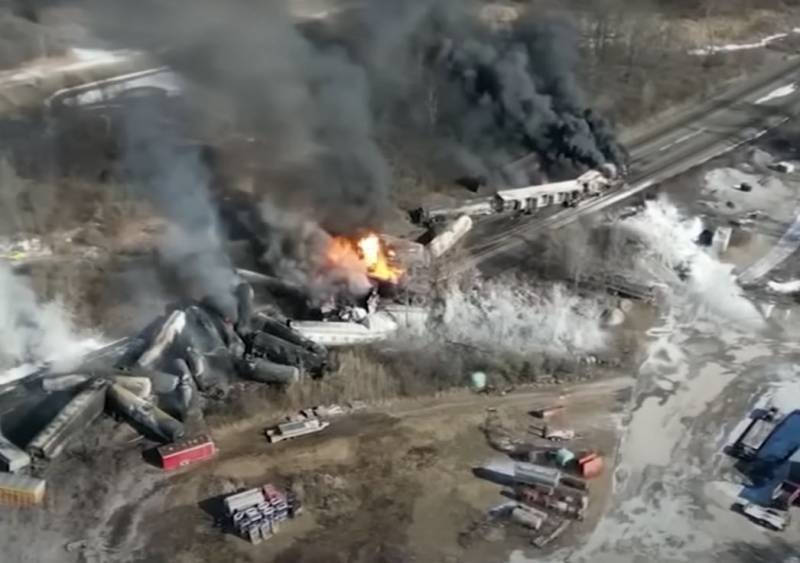 In the American city of Van Buren in Michigan, railroad cars carrying various chemicals derailed. This was reported by the local authorities.
At least six carriages of the train derailed. According to the state authorities, liquid chlorine was transported in one of the train cars. But as a result of the accident, the contents of the car did not suffer, otherwise it would have threatened serious consequences for others.
Interestingly, just two weeks earlier, another similar disaster had occurred in Ohio. On February 3, 2023, about 50 wagons of a freight train were derailed. The train was also carrying hazardous chemicals.
In 20 train cars there was vinyl chloride, a poisonous substance that is also highly flammable and easily flammable. At the same time, vinyl chloride combustion products are toxic to the environment, and in humans they can provoke the onset of cancer.
Now American law enforcement agencies will find out the causes of the train crash in Michigan. The authorities have not yet hinted at the connection between the two incidents that occurred two weeks apart.
But if the accidents are caused not by third-party intervention and someone's intentional actions, but by technical reasons, then the American authorities should pay attention to the condition of the railway track, locomotives, and freight train cars used to transport chemicals.