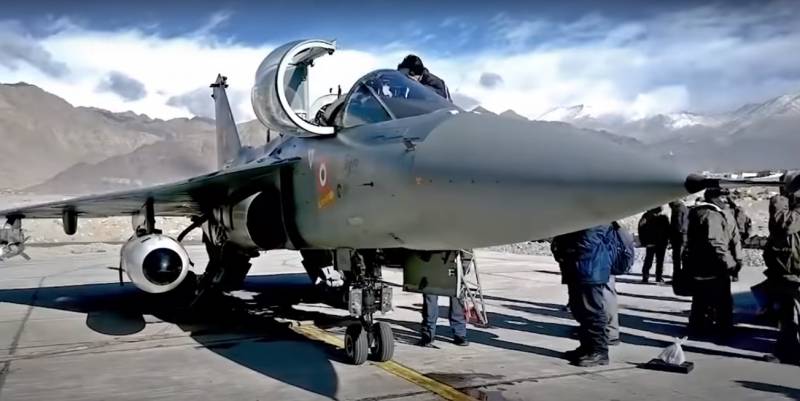 The Indian Air Force intends to purchase another 50 light combat aircraft of domestic production. We are talking about multipurpose light fighters Tejas Mk-1A, according to the information portal Livefist.
According to the source of the publication, the need for the Indian Air Force to acquire more units of such equipment is due to dwindling stocks.
aviation
fighter squadrons of obsolete versions that are to be replaced.
It is worth noting that two squadrons of Tejas Mk-1A have already been formed and are currently located at the Sulur airbase in the Indian city of Coimbatore.
The updated version of the Mk-1A Tejas includes about 40 innovations, unlike its predecessor Mk-1. Among the main ones, it is necessary to single out the appearance in it of a new radar with a phased antenna array (PAR), as well as the presence in it of means of increased resistance to electronic interference suppression (REB). Also announced to increase the maneuverability of the aircraft. This is achieved due to the fact that the new Tejas will be equipped with a much more powerful engine.
As noted in the leadership of the aircraft manufacturer Hindustan Aeronautics Limited, engaged in the production of Tejas, the delivery of the first combat aircraft of the new type will take place in February next year.