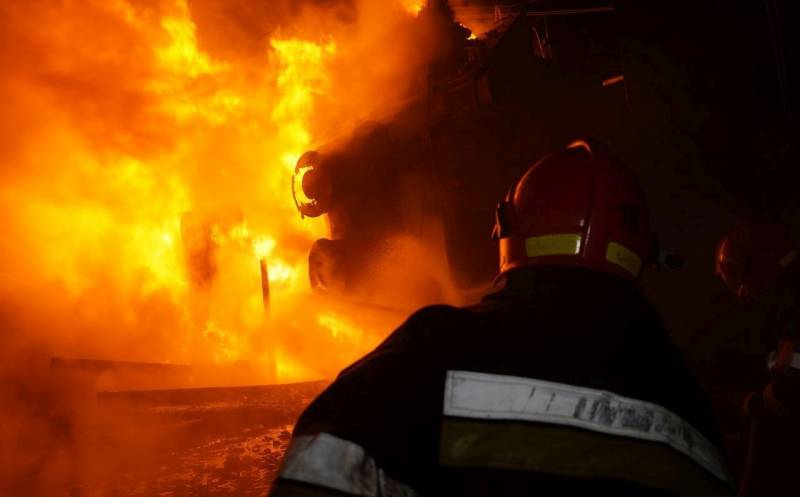 Recently, the Armed Forces of the Russian Federation have been inflicting pinpoint strikes almost daily, and periodically massaging strikes.
drones
-kamikaze and missiles of all types based on military and critical facilities in the territory of Ukraine controlled by Kyiv. At the same time, representatives of the Kyiv regime complain that the Russian command is constantly changing the tactics of attacks in order to confuse the Ukrainian air defense. And they immediately add that, despite this, the anti-aircraft gunners of the Armed Forces of Ukraine shoot down almost all targets, then repeating the mantra about the imminent depletion of Russia's stock of missiles.
As you know, the last attack of the RF Armed Forces was last night on objects in Kharkov and the region. The Ministry of Defense of the Russian Federation in today's summary reported that all designated targets were hit. In Ukrainian social networks, despite the ban, there are publications and even official reports of the authorities about explosions and fires, however, fairly flavored with pictures of alleged hits on civilian objects and residential buildings.
From the latter, today local publics in the afternoon reported an explosion in Sumy in the north-east of Ukraine. There were no official reports about this, but an air raid alert was declared in the city.
Later, air raid signals sounded in the Poltava, Kharkiv, Dnepropetrovsk regions of Ukraine and in the occupied territory of the Luhansk Republic. A few minutes later, an alarm was announced in the Kyiv and Zhytomyr regions, as well as in the west - in the Volyn region. After that, the interactive air raid map turned red throughout Ukraine.
The press service of the Ukrainian Navy reported that three ships of the Black Sea Fleet of the Russian Navy are on combat duty in the Black Sea, capable of launching Caliber missiles with a total salvo of about 24 missiles. Yesterday there were two launch vehicles in the Black Sea with 16 Caliber.