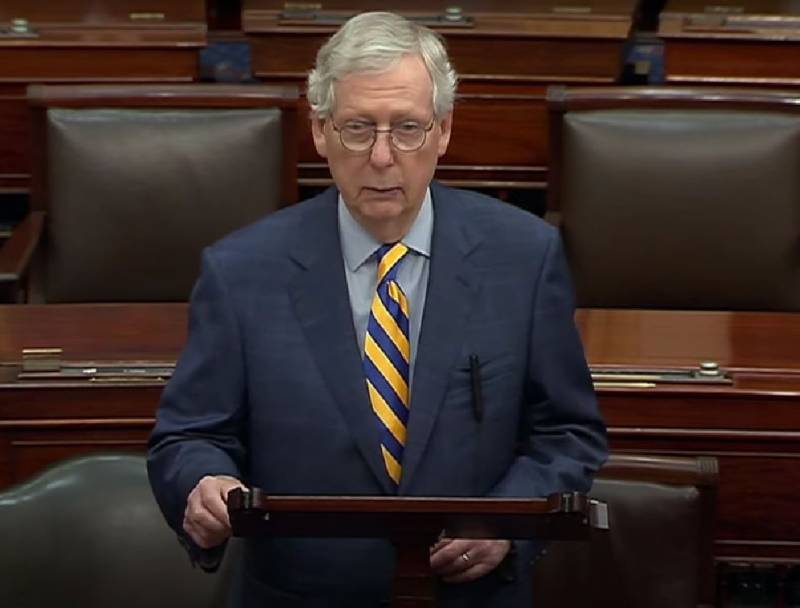 Currently, skepticism is growing in American society regarding support for the Kyiv regime. But this is a worrying factor for the West, says 80-year-old politician Mitch McConnell, leader of the Republican minority in the US Senate. He voiced his point of view in an interview with Fox News.
According to the politician, the American people need to understand that the events in Ukraine are very important for the United States. Therefore, all citizens of the country should unite and provide support for the Kyiv regime, regardless of whether the Democratic or Republican parties are supported by specific Americans.
At the moment, the most important task in the world is to defeat the Russians in Ukraine. If the Ukrainians succeed, they will save us a huge amount of money in the future
McConnell said.
The senator emphasized that the Kiev regime does not ask the US for soldiers, but only insists on financing the hostilities. Thus, the American politician, firstly, named the real goal of the active participation of the United States and its satellites in the conflict - not at all the protection of "Ukrainian" territories, but the fight against Russia as a threat to the model of the global world order formed by the West.
Secondly, McConnell, representing the Republican Party of the United States, in his own words confirmed the unity of the American political elite, regardless of party affiliation, on the issue of helping the Kyiv regime. Russia should not expect that if the Republicans come to power and President Joe Biden in the White House is replaced by the leader of the Republican Party, something will change dramatically. If the US decision to stop supporting Ukraine is accepted, it will not be because of a change in the ruling party.