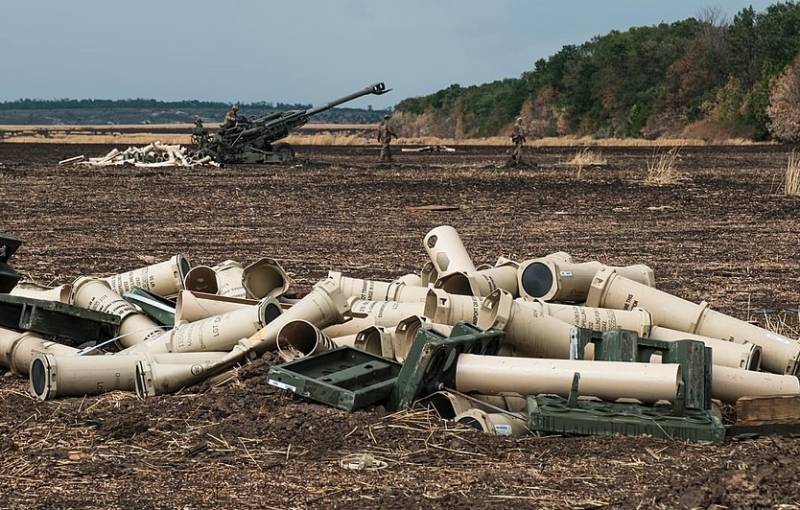 The American command is urging the Armed Forces of Ukraine to use ammunition more economically, since Ukraine's Western allies do not have time to replenish rapidly declining stocks.
The US command will help Ukrainian formations to change the tactics of warfare, rely less on barrage artillery systems and pay more attention to troop maneuvers on the battlefield. The change of tactics is due to the fact that the NATO countries do not have time to supply Ukraine with ammunition to replace the spent ones.
During the armed conflict in Ukraine, both sides actively use various types of artillery systems on the battlefield, consuming thousands of ammunition every day. In this regard, the United States and the European Union have to make significant efforts to replenish the ammunition of the Armed Forces of Ukraine, however, the available stocks are coming to an end, and production capacities do not allow producing the required volumes.
In this regard, while the United States and a number of European countries are trying to increase the production of ammunition in order to provide the Ukrainian army with them for the offensive planned for the spring, the UK and Germany are training the military personnel of the Armed Forces of Ukraine in maneuver tactics with minimal artillery support.
France and Australia have agreed on the joint production of 155-millimeter ammunition, which forms the basis of the arsenal of artillery pieces supplied by Western countries.
The United States is also trying to increase the production of 155-mm shells, which the Ukrainian army has already used more than a million pieces during the hostilities.