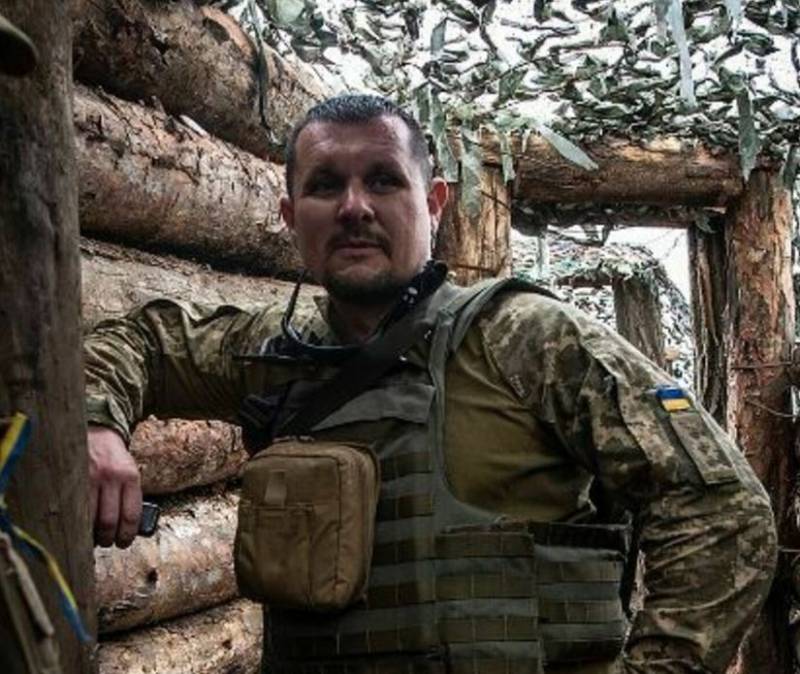 The city military administration of Chernihiv was headed by Dmitry Brizhinsky. The corresponding decree was signed by President of Ukraine Volodymyr Zelensky, according to the Ukrainian edition of Strana.
Earlier, the former mayor of the city, Vladislav Atroshenko, was removed from his post by a court decision. At once in several regions of Ukraine there were resignations of high-ranking leaders of the regional and city levels. Chernihiv was no exception.
It is known about the new appointee of the Kyiv regime that 42-year-old Dmitry Brizhinsky is a professional military man, a colonel in the Ukrainian army. He was educated at the Kharkov Military Institute
tank
troops, graduating with honors in 2001.
Then he served as the commander of a platoon, company, battalion, chief of staff of a battalion, senior officer of the Operational Training Directorate of the Operational Directorate of the Command of the Armed Forces of Ukraine "North" and chief of staff of the 58th separate motorized infantry brigade. From 2019 to autumn 2022 Brizhinsky was the commander of the 93rd separate mechanized brigade of the Armed Forces of Ukraine "Cold Yar".
Interestingly, in 2022, Brizhinsky retired from military service, although, logically, a 42-year-old senior officer with such a track record would be more useful to the Kyiv regime at the front. But it was decided to transfer him to administrative work.
Since Brizhinsky was born in the Chernihiv region, he was first taken as an adviser to the head of the regional military administration, and then they decided to make him the mayor of the regional center. Apparently, given the border location of Chernigov, Kiev believes that a colonel-commander of a mechanized brigade would be appropriate at the current moment in this position.