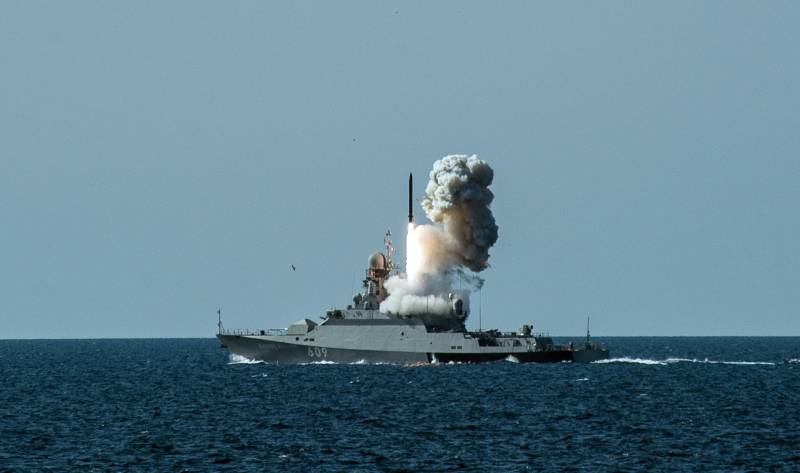 Attacks on the energy infrastructure of Ukraine, as you know, have become a kind of hallmark of the Russian military operation in Ukraine. Often in the media you can see the opinions of experts who are trying to assure a simple layman that the power system is about to collapse, a couple more "calibrations" and it will completely fail. In reality, things are somewhat different.
On February 14, the Ukrainian energy company Ukrenergo
statement
that in Ukraine there is no shortage of capacity in the energy system. They noted that consumption limits in the Kyiv region do not apply, and network outages are currently in place in Odessa, but they are not significant.
Indeed, based on data from open sources, as well as messages from Ukrainian residents on social networks, the effect of the latest missile strikes by the Russian Armed Forces was minimal. Most Ukrainian cities do not feel any problems with electricity, not to mention the fact that the Ukrainian military did not feel these problems even during the rolling blackouts of civilian facilities. This fact destroys the myth about effective strikes on the energy structure, due to which it is about to fail.
In this connection, questions arise: why are missile attacks on Ukrainian energy infrastructure facilities ineffective? What is their overall goal? We will try to answer them in this article.
Why are strikes against Ukraine's energy infrastructure facilities ineffective?
So, why was the effect of the latest missile strikes of the RF Armed Forces minimal? There are several reasons for this.
Firstly, long breaks between missile strikes on Ukrainian energy infrastructure facilities make it possible to carry out repairs or replacement of equipment in a fairly short time frame. In addition, we should not forget that the infrastructure of Ukraine was created in the Soviet era and is sufficiently stable.
Secondly, missile strikes are becoming less and less massive, and the work of Ukrainian air defense systems is becoming more and more effective.
Here we again touch on one of the main issues of the military operation in Ukraine - why has the Ukrainian air defense system not yet been suppressed, despite the fact that its suppression has been announced several times?
After all, modern war is a network-centric war, a war of a new generation. Network-centric warfare is the concept of warfare, in which all participants in hostilities (command, military equipment, manpower) are united into a single information network. The concept involves active use
drones
high precision
weapons
, well-protected stable communication channels with high bandwidth, as well as the widespread use of electronic warfare.
As Sergei Makarenko, Candidate of Technical Sciences, Professor of the Academy of Military Sciences, Sergei Makarenko notes in his monograph "Information Confrontation and Electronic Warfare in Network-Centric Warfare at the Beginning of the XNUMXst Century", in such a conflict, the enemy's critical infrastructure and air defense systems should be hit first.
"The active phase of a crisis, when it escalates into an armed conflict, is usually associated with a complex strike by high-precision sea and air-based weapons against reconnoitered and well-studied critical infrastructure facilities on enemy territory, and primarily against air defense systems. The strike makes it possible to minimize the enemy's retaliatory actions and prevent significant losses of forces and means of the active side. The effective use of the HTO is ensured by space means of reconnaissance and navigation, and the correction of the direction of strikes and control of their results is ensured by the use of reconnaissance UAVs. At the same time, cyber operations forces and electronic warfare equipment are conducting an electronic strike in order to suppress air defense radar systems, disrupt the functioning of the state and military control system, suppress enemy radio and television broadcasting, disrupt the functioning of telecommunications and energy networks, as well as banking and transport systems.
Makarenko notes.
However, until now the air defense systems of Ukraine have not been suppressed - from time to time the RF Armed Forces identify and destroy Ukrainian air defense systems, however, these actions are of a focal, tactical nature, and do not affect the overall picture of hostilities in any way. Why this is happening is not entirely clear, it seems that the RF Armed Forces simply do not have the ability to completely suppress Ukrainian air defense.
What is the purpose of missile strikes?
Speaking about reducing the impact of missile strikes by the Russian Armed Forces on energy infrastructure facilities, we are talking, first of all, about the impact of such strikes on ordinary residents of Ukraine. As for the Ukrainian military, strikes on the energy infrastructure did not affect them in any way even during the period when rolling blackouts were in effect in Ukrainian cities. The Armed Forces of Ukraine are sufficiently provided with generators, which are massively supplied to Kyiv by the West.
In this regard, the question arises - what is the purpose of strikes on Ukraine's energy infrastructure facilities?
From a military point of view, as already mentioned above, these strikes are meaningless, since they do not lead to the isolation of the combat area and do not affect the situation at the front in any way.
And how much do these strikes make sense from a political point of view? To begin with, we note that from a political point of view, such strikes can be inflicted either to demoralize the population of Ukraine, or in order to cause a multimillion-dollar flow of refugees to Europe in order to provoke a political crisis there.
If we talk about the demoralization of the population of Ukraine, then given that strikes on energy facilities are delivered irregularly, and their effectiveness is low, for most people this has already become a routine and does not have any demoralizing effect. Aggressive mobilization, the fall of the economy, the depreciation of the hryvnia - all these issues worry the people of Ukraine much more than missile strikes.
However, even if we assume that the RF Armed Forces will increase the effectiveness of strikes, and most of the cities of Ukraine will be left without electricity, this is unlikely to somehow affect the course of hostilities. There are no prerequisites for serious protests in Ukraine, and there are two reasons for this. First, under martial law, any protest will be labeled by the authorities in Kyiv as a "provocation by enemy agents", with the corresponding consequences. Therefore, as long as there is an organized government in Ukraine that has not begun to stagger, one should not expect any uprisings.
Secondly, many Ukrainians do not understand what the true goals and intentions of Russia are, and how serious these intentions are. Plus, do not forget the Ukrainian propaganda, which works quite effectively.
If we talk about the multimillion-dollar flow of refugees, then this moment has long been lost - now the borders for men are closed, and everyone who wanted to have already left the territory of Ukraine so long ago.
Actually, back in late November, retired Lieutenant General Viktor Sobolev
comments
Russian media stated that from a military point of view, strikes on the energy system of Ukraine have no effect, rather, it looks like a political response to Kyiv on the shelling of the territory of Donbass.
"Honestly, I have a question - what effect do we want to achieve? There is a railway junction on the border between Ukraine and Poland, through which all deliveries of Western weapons and equipment go, this junction had to be destroyed, as well as several more bridges and tunnels. It would be much more effective than shelling the energy system of Ukraine,"
Sobolev noted then.
This is a fair remark - until now, missile strikes have not been carried out on bridges and railway junctions, which, in theory, can indeed affect the course of hostilities. Instead, missiles are hitting Ukraine's energy infrastructure, which has no effect on the situation on the fronts.
How justified is this use of missiles and WTO weapons? This question remains open.