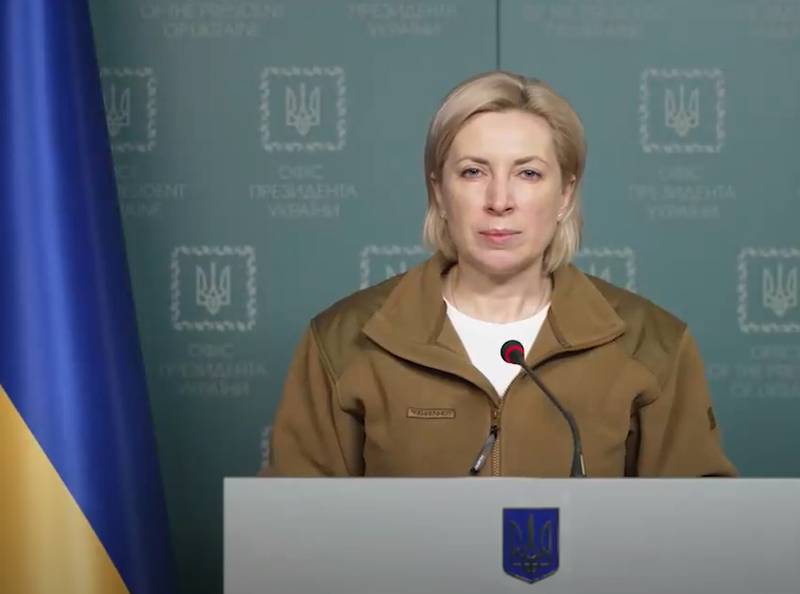 Deputy Chairman of the Ukrainian Government Irina Vereshchuk appealed to the residents of Bakhmut (Artyomovsk), who currently remain in the city. Vereshchuk, in her appeal, urged residents to urgently leave the city.
Ukrainian Deputy Prime Minister:
About 6 civilians remain in the city. It amazes me what they are still doing there.
According to Vereshchuk, the city must be immediately left, leaving for the territories controlled by Kyiv.
Irina Vereshchuk to the residents of Bakhmut:
I'm talking to civilians. If you are adequate, law-abiding and patriotic, you must evacuate immediately.
This can be considered a sign that the remnants of the Armed Forces of Ukraine are preparing to leave Artemovsk, most of the entrances to which have been cut by Russian forces.
According to the same Vereshchuk, "the government is forced to constantly take into account civilian security in Bakhmut, and the people remaining in the city create problems for those who are trying to help them – the military and the national police."
In fact, the Armed Forces of Ukraine use civilians in the city as human shields.
Vereshchuk:
Where to apply for evacuation, you know well.
During the week, representatives of the Kyiv regime took documents from a number of institutions out of Bakhmut.
Recall that earlier the Wagner assault detachments entered the city from the north and from the south, while simultaneously solving the tasks of completing the encirclement of the enemy grouping in Artyomovsk.