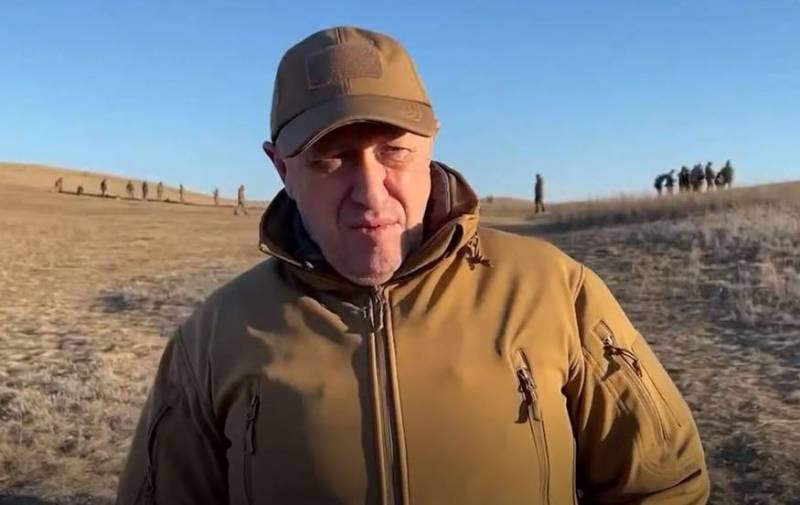 The founder of Wagner PMC Yevgeny Prigozhin confirmed the authenticity of the video recorded by the fighters of the artillery unit from the "musicians", in which they declare problems with ammunition. The video appeared on Russian resources the day before.
Prigozhin commented on the video, confirming that the Wagner PMC is indeed experiencing problems with all types of ammunition and is currently taking all measures to solve this problem. According to the curator of the "musicians", on the eve of the combat general Apty Alaudinov, who is in the hospital, allocated a small amount of 120-mm mines and
tank
shells from our own stocks, but this is not an option.
In terms of normal deliveries, I've been to all the offices in Moscow that I know of and will continue to do so until the guys get everything they need. Even if they handcuff me in one of the offices and put me in jail for the so-called "discrediting the army"
- declared Prigogine.
The day before, a video appeared on the Web in which fighters from the artillery unit of the Wagner PMC ask the Ministry of Defense to arrange a normal supply of ammunition. According to the fighters, today the "musicians" are completely cut off from their supplies. There are not enough 152 mm shells for howitzers, 100 mm for the Rapier, 125 mm for tanks, and even 120 mm mines for mortars.
We appeal to our colleagues and friends from the Ministry of Defense. We are sure that you have ammunition somewhere in the warehouses. But we badly need them. We will be extremely grateful if you will assist us, help us, and supply this ammunition.
the fighters say.
The situation with the provision of PMC "Wagner" with ammunition has already been called "wild" and requiring the intervention of the Supreme Commander.