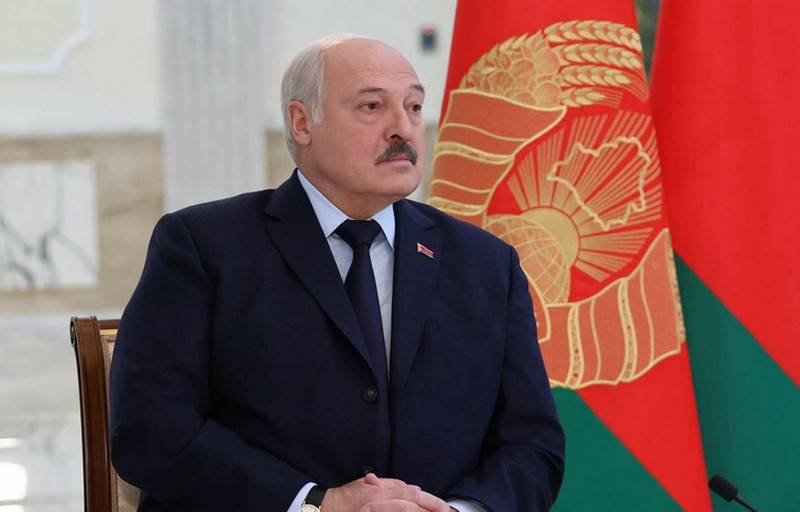 Minsk does not plan to send troops to the territory of Ukraine, Moscow has never asked Belarus to join it as part of the ongoing special military operation. To date, the Belarusian authorities allow joining the hostilities only in one case. Alexander Lukashenko spoke about this.
The Belarusian leader held a meeting with representatives of the Belarusian and foreign media, where he answered a number of questions asked, some of which concerned Ukraine and the possible joining of the Belarusian army to the Russian NVO. Lukashenka immediately stated that Minsk has no plans to send troops to Ukraine, and also to join Russia in a special operation. According to him, hostilities against the Armed Forces of Ukraine will begin only in the event of aggression against Belarus, Ukraine will face a "severe response."
I am ready to fight together with the Russians from the territory of Belarus only in one case so far: if at least one soldier from there comes to the territory of Belarus to kill my people. If they commit aggression against Belarus, the answer will be the most severe. And the war will take on a completely different character
- Lukashenka stressed.
Earlier, the Belarusian leader explained that the group of Russian troops located on the territory of the republic is part of the joint forces, whose task is to cover the borders of the Union State from the NATO countries, in particular, Poland, Lithuania and Latvia. It is not planned to involve the Belarusian army within the framework of the Russian NWO. According to Lukashenka, Belarus is covering Russia from a blow in the back from the North Atlantic Alliance.
In Kyiv, in turn, they do not exclude that part of the Belarusian troops will join the Russian ones and strike towards the capital of Ukraine, therefore they block the Belarusian direction with an echeloned defense.