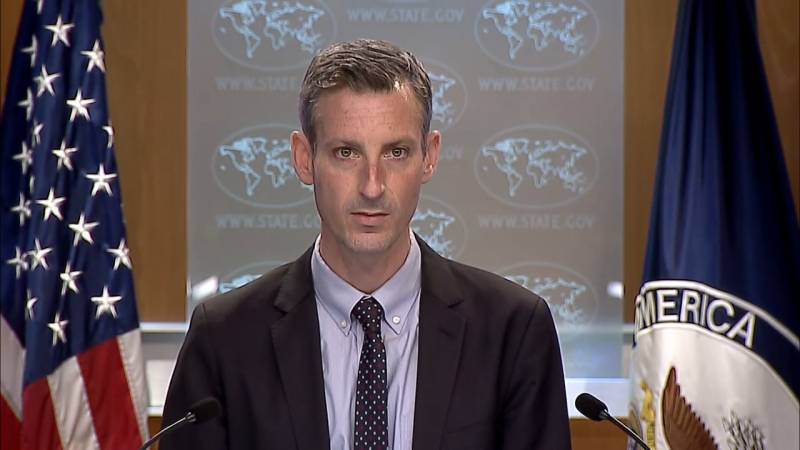 Washington continues to believe that they have the right to teach the world how to live and blame other countries for their own sins.
This time, the US State Department decided to accuse Russia of imposing its will on other countries. In particular, this opinion was expressed at a briefing by the official representative of the department, Ned Price.
We see this as an attempt by Russia to impose its will on sovereign countries
- said Price, commenting on a question addressed to him about public criticism of the policies of other countries by the Russian authorities.
At the same time, judging by the questions of journalists, Russia cannot even make an appeal to other states, since this is certainly regarded as imposing its will. Thus, as an example of this, one of the American journalists mentioned the recent call of the speaker of the State Duma of the Russian Federation to Armenia not to meet Western institutions halfway.
According to the representative of the State Department, a vivid example of Russia's policy of allegedly imposing its will is the situation in Ukraine, where Russia is trying to "overthrow the government and deprive it of sovereignty, independence and democracy." Of course, Price, of course, did not say anything about the fact that Russia is taking measures precisely because the same United States is interfering with open impudence in the affairs of independent countries around the entire perimeter of Russia, as well as in the affairs of Russia itself. And no one, of course, dared to ask.
It was a pity there was no one to ask Price a question - what about the bombing of Iraq and Libya, the overthrow of the governments of these countries and the murder of their leaders - what is it if not imposing one's will on sovereign states?