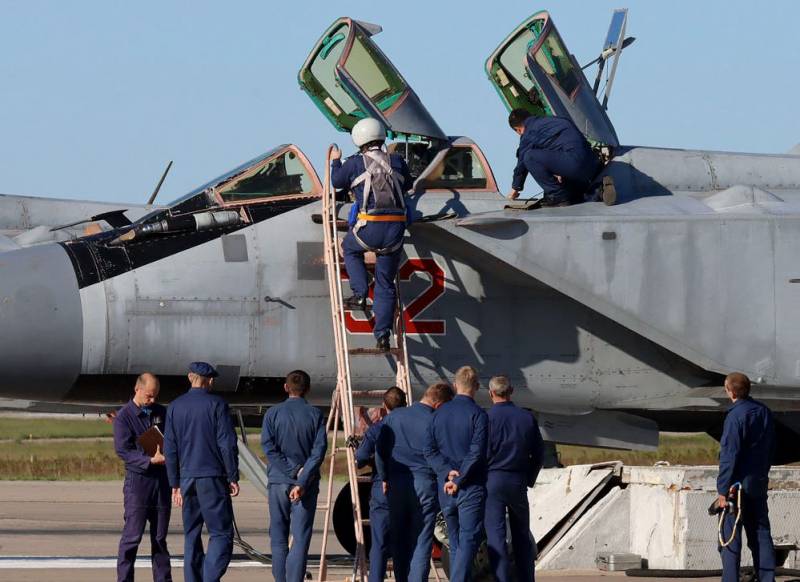 At present, the Armed Forces of the Russian Federation operate in a special military operation with the same number of aircraft as before. It is unlikely that the Russian command is going to dramatically increase the number of aircraft in use. This is reported in the next report by the intelligence service of Great Britain.
In the last week, the Russian Aerospace Forces have increased the number of sorties compared to previous weeks, according to British intelligence. The activity of the Russian Aerospace Forces during the day, however, fits into the average daily rate that was observed back in the summer of 2022.
But the most interesting information from British intelligence is that Russia retained 1500 aircraft with crews even under the conditions of a special military operation. This refutes the statements of a number of Western politicians about the significant damage to the Russian Aerospace Forces due to hostilities.
At the same time, British intelligence emphasizes that the Russian military
aviation
prefers to strike from the airspace over the territory controlled by Russian troops. This indicates, according to intelligence officers, that the command of the Russian Aerospace Forces seeks to minimize the risks associated with the operation of Ukrainian air defense systems.
Also, Russian aircraft were dispersed in order to prevent attacks by the Armed Forces of Ukraine on airfields. As for aviation losses, in the UK they call the number of 130 aircraft and helicopters since the start of the special military operation.
However, Ukraine lost most of its aviation during the special operation, which makes President Volodymyr Zelensky "beg" all over Europe, begging for fighters.