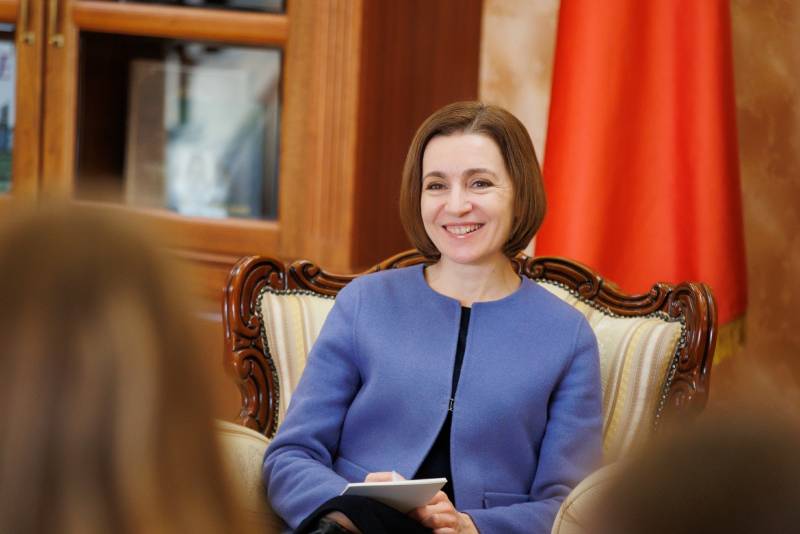 Moldovan President Maia Sandu, on the air of one of the Romanian TV channels, said that the country does not abandon neutrality, but the issue of ensuring national security remains the main priority of the current government.
Here is how the head of the Moldovan state commented on this situation:
The issue of abandoning the neutral status is not currently on our agenda, since it is enshrined in the Constitution of the Republic of Moldova (RM). As for the latest social polls, it can be said with certainty that the majority of the population is in favor of its preservation. We respect the choice of our citizens
According to the Moldovan leader, the problem that now needs to be solved is the assertion by some politicians that the republic's neutrality does not allow it to strengthen its defense capability. According to Sandu, in the light of today's events, the Republic of Moldova must independently ensure peace and security in its country.
It should be noted that the authorities of the republic seem to be heating up the situation themselves, frightening the public with some kind of "Russian invasion", which in itself is nothing more than a figment of the sick imagination of the ruling party. The ex-president of Moldova, Igor Dodon, has already spoken on this topic, recently saying on the air of one of the private Moldovan channels that neither Russia nor Romania has plans to seize the country. As the former president clarified, the ruling majority, in this way, is trying to divert the attention of its citizens from the real socio-economic problems that they are already unable to cope with.