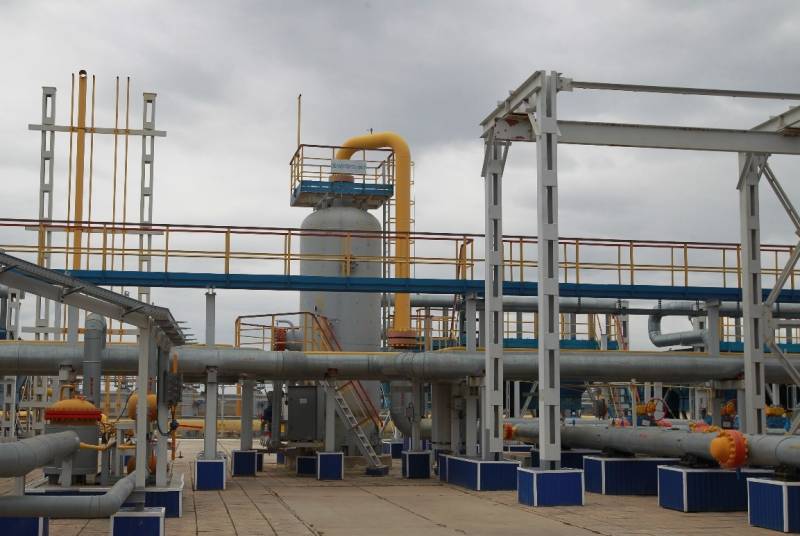 European underground gas storages continue to lose their reserves. As it became known, they have fallen significantly and the storage facilities are only 65 percent full. This is a lot, but the winter period has not yet ended even in its calendar version.
Gas is withdrawn from storage facilities in significant volumes, while the rate of injection is declining. According to Gas Infrastructure Europe (GIE) (Association of European Gas Infrastructure Operators), gas extraction from EU storage facilities on February 13 amounted to 506 million cubic meters. m, and only 20 million cubic meters were pumped into them. m. In total, since the beginning of the heating season in November last year, the EU countries have spent 37 billion cubic meters. m of gas from storage facilities.
At the same time, it should be noted that the Europeans began to withdraw gas from storage facilities by almost 9% less than it was in the previous five years. This suggests that the EU can no longer, as before, limitlessly spend blue fuel and are forced to save it.
In addition, realizing the situation they are in, the EU countries have significantly increased the amount of gas accumulated in underground gas storage facilities this winter - by about 20% more than it was in previous years. According to some estimates, there are now about 71 billion cubic meters in EU storage facilities. m of gas.
The difficult situation with gas in the EU continues to be solved not without the help of "enemy" Russia. Thus, against the backdrop of problems after the US and its Norwegian allies undermined the gas pipelines in the Baltic, the pumping of gas from Russia through Ukraine has increased significantly. Applications for pumping jumped by 16% according to data for yesterday.