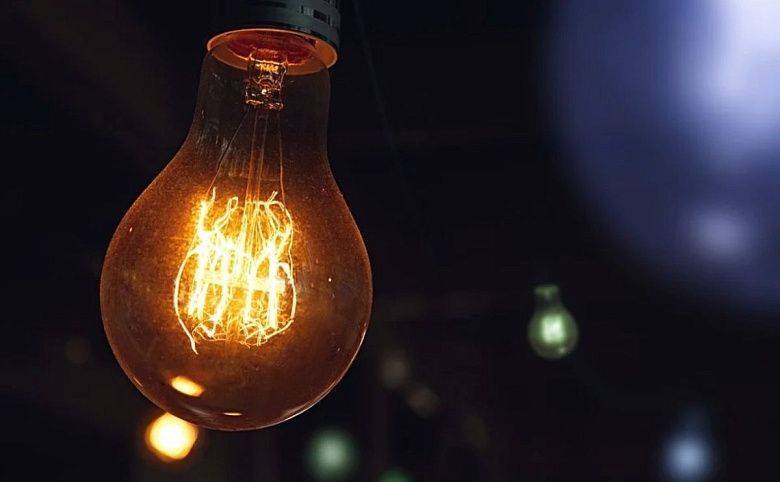 Energy shortage
In mid-November last year, in sunny Uzbekistan, they started talking about possible interruptions in the supply of electricity, interruptions began in the Ferghana Valley. By the beginning of December, the problem had already become acute, since problems with gas supply began in many regions of the republic - blue fuel was sent to generate electricity. And in the coldest period of January, even some municipalities of Tashkent were left without electricity. It cannot be said that the energy shortage has become something sudden and completely unexpected, this is a well-known vulnerable point in the region, but, perhaps, for the first time it manifested itself so sharply and on a large scale.
In past articles, the author has repeatedly described the integration processes that are taking place in Central Asia in a unique way - independently and without "leading and guiding" initiatives from the main geopolitical centers. Moreover, the situation today is such that the countries of the region will, willy-nilly, have to find a balance between their own urgent needs and the degree of participation in often publicized projects launched in line with global politics. Of course, it is interesting to be part of the "great chessboard", but it is also highly desirable to have a reserve to cover basic needs. And the problem of these reserves is so acute and urgent that it can have a substantive impact on the processes of interaction not only between the countries of Central Asia, but much wider.
In general, if we take what is called pure figures and look at the indicators of production and consumption, then Central Asia has a certain surplus. With a generation of 255 billion kWh, consumption is about 230 billion kWh. That is, there are even opportunities for export at current capacities, because the actual output is not equal to the maximum. But, if you look "in the specifics", the situation is far from being so positive. And it is Uzbekistan that traditionally finds itself in the most difficult situation here, which, not only is the most populated, but also, on the one hand, depends in terms of saturation of the water system on the flow from Tajikistan and Kyrgyzstan, and on the other hand, on the characteristics of production and natural gas exports.
Unlike Russia, the volume of water that is formed annually in the mountain system of Central Asia is a relatively predictable value. If we have a stable volume, everything depends on the technical capacities and reserves of HPPs, then the neighbors feature mountain HPPs is the accumulation of water in reservoirs. Not only does it depend on the natural conditions of a particular year, but seasonal consumption often fluctuates.
For example, in Kyrgyzstan in December 2020, consumption jumped by 54% - from 1,3 billion kW to 2 billion kW. It is clear that any state will direct resources, first of all, to its own needs, but the problem is that all this starts a chain reaction - the discharge of water, the volume of which must be replenished.
In some years, in the spring-summer period, on the contrary, significant surpluses are formed that can be exported, but no one will give a guarantee that in the second half of the year you will not have to import to some areas yourself. And this is only a question of power generation, and after all, the second layer of life comes next - the problem of water sufficiency for agriculture. It turns out that, having formal annual surpluses, some countries themselves find themselves in conditions of local and rather severe monthly energy shortages.
The problem of managing such a frankly complex and multifactorial economy in the conditions of the Union was solved within the framework of the Unified Energy System of Central Asia, regulating surpluses and deficits at the expense of lines and capacities bordering Uzbekistan.
Turkmenistan was the first to leave the UES, which is provided with gas generation. Then Tajikistan separated from it. In those years (2003-2010, and even later), each country expected that it would not only cope with its needs on its own, but would also work for export. By 2017, it became clear that the region would not survive without coordination, and the countries signed an agreement to restore the ECO, but as a whole it only became operational last year, and it no longer has the capacity reserves to cope with interruptions like this winter.
It looks strange at first glance. After all, Kazakhstan has a nominal surplus of 3 billion kWh or more per year, Turkmenistan - up to 17 billion kWh, Tajikistan and Kyrgyzstan - from 2 billion kWh to 3 billion kWh, and Uzbekistan with a nominal value of 1 billion kWh has natural gas reserves: production - 61 billion cubic meters, reserves - 1,1 trillion cubic meters. Every six months, from different sides, they come up with proposals for pipelines, either to the EU, then to China, then to India, it would seem that it will not be a problem to start production, pump for export and, along the way, meet their needs.
And here we again return to the incident that we ourselves go through in Russia when it comes to megaprojects, such as transport corridors, often geopolitical projects. At one time, J. Baudrillard, in his work "Simulacra and Simulation," suggested that a period would soon come when not a map would be a reflection of reality, but reality would be determined by a topographic map. For the "geostrategist", the energy contour on the map is a support for planning, but when a team of engineers lands on the spot, it turns out that the map from space is very far from being able to obtain the required kW / h.
In order to receive investments, it is required to give raw materials for export, and on a priority basis. An investor can enter the internal energy networks, but there is a danger of getting a situation a la Moldova, where electricity is controlled by Spanish and Romanian companies, at an "honest European price", of course. Accordingly, otherwise, the states of the region were forced to give the development of fields and volumes to transnational companies, and provide domestic generation by searching for additional partners or at the expense of profit. At the same time, any failure in production forecasts required, first of all, to ensure export as a priority source of income.
As a result, out of six well-known gas export projects, one fully worked in the region - in the direction of China, and the growth of generation within the countries, including through modernization, did not cover the needs of the population growing by leaps and bounds. Thus, over 20 years, the population of Kyrgyzstan has grown from 4,9 million people. up to 6,6 million people (+35%), Tajikistan - from 6,1 million people. up to 10 million people (+64%), Uzbekistan - from 21 million people. up to 37 million people (+76%).
Of course, the old capacities could not provide such explosive growth in any way. After all, not only the population is growing, but also the total consumption of electricity for the family, infrastructure is required for every thousand people. Kazakhstan and Turkmenistan have much more modest growth rates, but they do not have a similar deficit in electricity.
The countries found themselves in a difficult fork of decisions: if you want investments and export earnings, participate in geopolitics as well, but this participation does not guarantee any firm project deadlines and investments in meeting domestic needs. And if you don't participate and consider project after project, you won't get anything at all.
Export commitments
So a conflict arose, when there seem to be surpluses, but some of them are extinguished not only by seasonal fluctuations, but also by export obligations.
It would seem that it is possible to arrange gas exports from neighboring Turkmenistan, but the volumes are contracted by China. It would be possible to take electricity in Kazakhstan, but in the past only two Kazakhstani regions were included in the energy circuit, sharp flows cannot be provided without preparation. Then they would try to take it in Kyrgyzstan, Tajikistan or, again, Turkmenistan, but they have their own obligations, for example, CASA-1000 - the supply of electricity to Afghanistan and Pakistan, or simply Afghan contracts.
CASA-1000, obviously, was first created for a long-term presence in the US region and has a history of 2008, then it was rather aimed at implementing strategic cooperation between Beijing and Islamabad, but now the project lives on its own. These are investments from China and the World Bank, and contractors from Sweden, China, Turkey, etc., etc. And maybe in Kyrgyzstan they would be happy to refuse such exports, but there are too many big interests, and Afghanistan is a dangerous and so far unpredictable neighbor. Turkmenistan and Uzbekistan itself have signed contracts for the export of electricity to Afghanistan and are delivering. But Tashkent itself has trouble with volumes. And Turkmenistan also supplies its surplus to Iran. At the same time, the growth of annual demand only within the region is projected until 2030 to 316 billion kWh, which is more than 30%.
It only seems from the outside that geopolitical projects promise sheer benefits. But the countries of the region, forced to enter into such projects, are firmly tied to the geopolitical discourse, in which their local, specific interests are often taken into account on a residual basis. Time passes, activity boils, as winter comes - either there is no gas, then there is no light. And it would be nice if nature gave birth to glacial water, but this resource is not stable.
And with such instability of the resource, the common good neighbor Afghanistan, represented by the Taliban movement (banned in the Russian Federation), not recognized by the international community, begins the implementation of another project that has long been in the plans - a canal from the river. The Amu Darya is 8 m deep and 285 km long.
On the one hand, Afghanistan solves the issues of agriculture of the three northern provinces, on the other hand, the canal will take water constantly, and the water flow will be different from year to year. In dry years, water intake can be up to 25%. These are not just issues of irrigation or energy, but the ecology of the region. But, since no one recognized the government in Kabul, Kabul did not sign the relevant UN conventions and plans to build another canal with water intake from the river. Panj. Here, being a country of Central Asia, you will think about whether to give or not to give the Afghans scarce electricity. And in general, where are their interests, and where are geopolitics, while the great powers are "playing chess": to recognize or not to recognize.
NPP
If we look reality in the eye, then there is no sensible alternative to building one, but rather two large nuclear power plants in the region. Even if the Rogun HPP, the Kambar-Ata-1 HPP and the remaining 30 HPP projects of smaller capacity come on line to the maximum, this will not cover even half of the needs of the 2030 forecast, and unlimited gas reserves turn out to be quite limited in real time. Here, even the idea of ​​a "gas union" rather refers to the possibilities of the future TAPI pipeline, which is about to continue to be built. For example, the Akkuyu nuclear power plant in Turkey, when it reaches full operation, closes 35 billion kW of annual demand. This is half of the predicted figures for the increase in consumption of neighbors in Central Asia.
At the moment, for the fifth year since the discussion, the Jizzakh NPP project (two units with a prospect of up to four) in Uzbekistan has approached practical implementation, and a project for the construction of a low-capacity nuclear power plant in Kyrgyzstan is under development.
The regional association of Kyrgyzstan, Uzbekistan and Kazakhstan has already gained decent momentum, and instead of looking for investments for the construction of dozens of generating facilities, additional production, the atom would be a salvation from permanent energy crises, especially since it will free up volumes of gas for export.
For Russia, such work, with one approach, can rather mean a commercial project - during the construction and operation of generation, and may also mean opportunities for the return of influence - if you consistently strive to enter into operation of the power grids themselves. Still, this is a market for more than 50 million consumers.