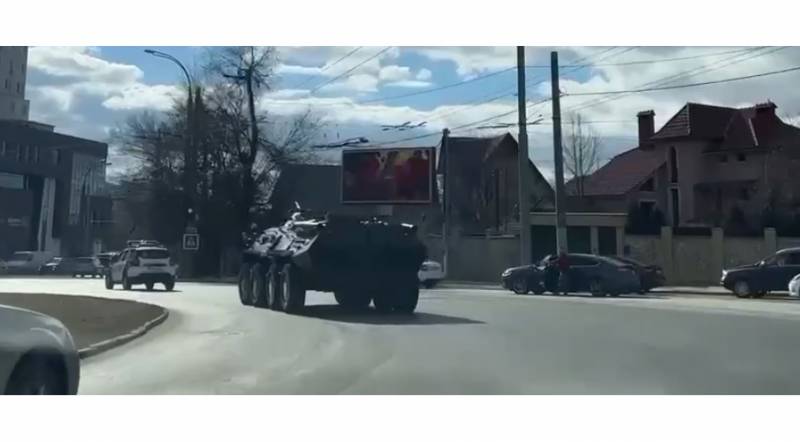 Today, eyewitnesses drew attention to the movement of military equipment through the streets of Chisinau. We are talking about an armored personnel carrier (APC), which was driving in an unknown direction along one of the streets of the capital.
This was reported, among other things, by the Ukrainian Telegram channel "Strana".
At the same time, the fact that the combat vehicle was moving accompanied by a police car is also noteworthy, which may indicate its return to the military unit from some training ground, but the fact is that the military exercises were not covered in the Moldovan media the day before.
Meanwhile, the Ukrainian media, continuing to exaggerate the topic of a "possible Russian invasion" on the territory of the republic, connect the appearance of one armored personnel carrier with a nationwide opposition rally scheduled for February 19 in Moldova.
It should be noted that the information about the conduct of tactical exercises at all the training grounds of the military garrisons of the National Army of Moldova was confirmed by the country's defense department, however, they were last held in the period from January 24 to February 4. The purpose of the exercises, the ministry clarified at the time, was to assess the capabilities and practical skills of all military personnel, both conscripts and contract soldiers.
Despite all the assurances of the Moldovan leadership that they are taking place in accordance with the training plan of the National Army for 2023, being in no way connected with the conflict in the neighboring country. This became especially relevant after the recent statements made by Moldovan President Maia Sandu, who accused the Russian leadership of allegedly preparing a sabotage plan to undermine national security in the country.