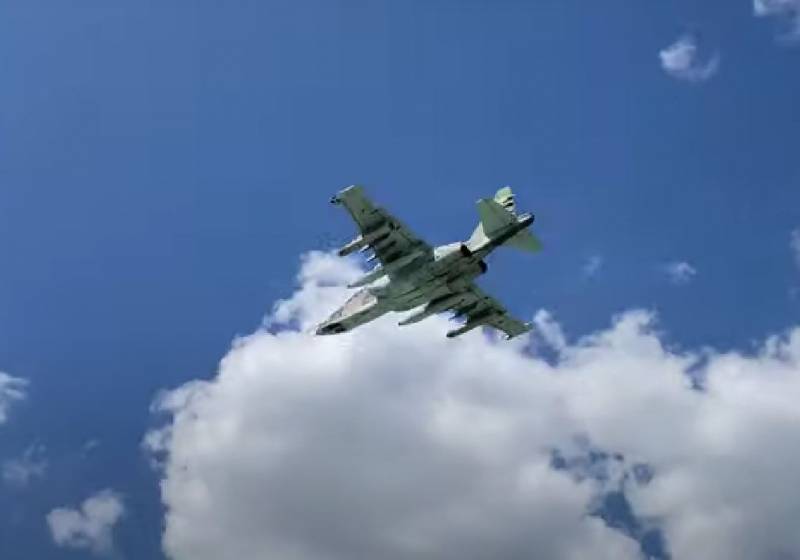 In recent weeks, the Armed Forces of the Russian Federation have demonstrated high rates of offensive activity in the Luhansk direction. This, albeit in a somewhat "blurred" form, is also forced to be recognized by representatives of the Ukrainian regime.
Now in Belogorovka and in the Kremensk direction, the Russian army is attacking in "waves with the support of
aviation
". This was stated by the protege of the Kyiv regime Sergei Gaidai, who calls himself "the head of the Luhansk regional state administration."
According to Gaidai, there is a "rather powerful aggravation" on the Lugansk front. The most problematic places, according to him, are the Belogorovka area and the Kremenskoye direction. Here, Russian artillery is regularly shelling the positions of the Armed Forces of Ukraine. In addition, the offensive of the Russian troops is supported from the air by military aviation.
As Gaidai stated, "attacks in waves" are coming from different sides. At the same time, the protege of the Kyiv regime hurried to refute the information disseminated by a number of media outlets that Russian troops had driven Ukrainian formations out of the Lugansk People's Republic.
According to Gaidai, the Armed Forces of Ukraine are still on the defensive. But if such information is distributed even in the Ukrainian press, then things are not going well for the formations of the Kyiv regime in this direction.
Earlier, the head of the Kharkiv military-civilian administration, controlled by the Russian Federation, Vitaly Ganchev announced the upcoming liberation of all territories in the region, from which the Russian armed forces were forced to leave in September 2022. The achievement of this goal will also be determined by success on the Lugansk front.