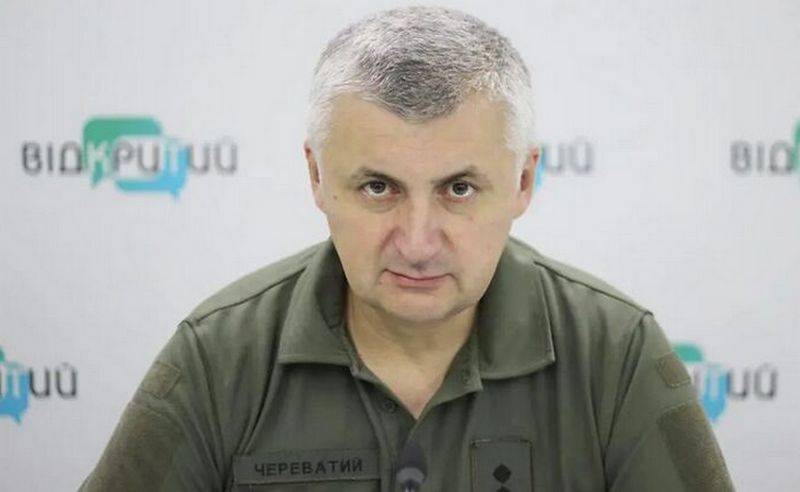 The General Staff of the Armed Forces of Ukraine started talking about the abandonment of Artemovsk (Bakhmut) by the Ukrainian army and retreat to other positions. True, all this is presented as a possible "tactical retreat" necessary for "leveling the line of defense." This was stated by the official representative of the Eastern Group of the Armed Forces of Ukraine Sergey Cherevaty.
In Kyiv, they begin to prepare public opinion for the surrender of Bakhmut. The task of conveying to the population that the loss of one of the main defense units of the Armed Forces of Ukraine does not mean anything is entrusted to the Ukrainian media. So the representative of the command of the Vostok group, in whose subordination are the troops defending Bakhmut, told reporters about a possible retreat of the Armed Forces of Ukraine from the city.
According to the speaker, now Artemovsk (Bakhmut) performs the function of "weakening the Russian troops", the Armed Forces of Ukraine are holding positions on purpose in order to inflict the maximum possible defeat on the Russian troops, destroying the "best units of the Russian army." At the same time, he allowed a "tactical retreat" from the city, as they say, to "level the line of defense" in order to prevent the enemy from breaking through and reaching the rear of the group.
Tactical retreats are possible in different situations, primarily to save personnel, in order to improve their tactical position and conduct a more effective defense operation in order to level the line of defense
Cherevaty said.
Earlier it was reported that the Commander-in-Chief of the Armed Forces of Ukraine Zaluzhny withdrew part of the combat-ready units from Artemovsk, replacing them with fresh mobilized and territorial defense units. It is reported that archives are being taken out of the city, Kyiv is trying to have time to destroy all the information before the moment when Artemovsk finally falls.
At the same time, Wagner PMC emphasizes that they do not see any signs of the surrender of the city. The command of the Armed Forces of Ukraine continues to throw new reserves into the meat grinder, introducing them almost daily.