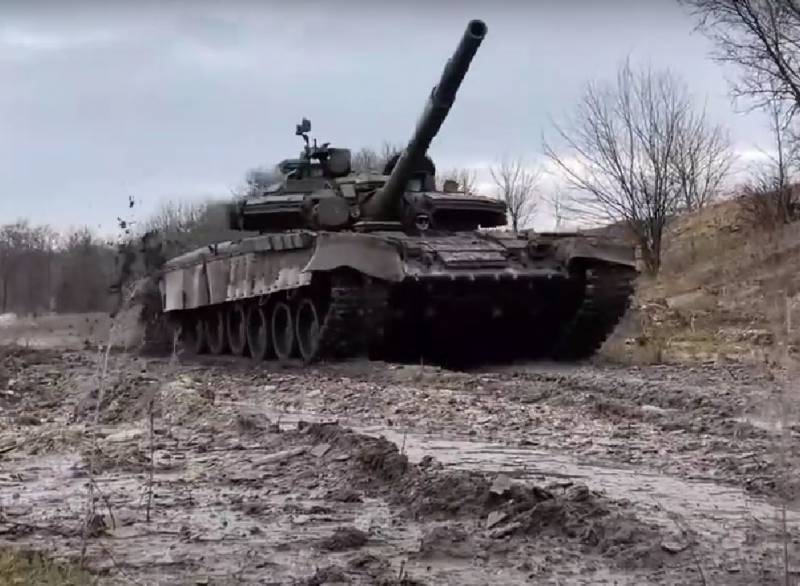 Western military assistance to the Kyiv regime, even if accelerated, will not help prevent Russian forces from establishing control over Artemivsk (Bakhmut). This is written by the American newspaper The New York Times.
According to the American publication, Russian troops in Artemovsk are close to their significant victory. This victory, the newspaper writes, will be the first large-scale success of the Russian army in recent months. According to American analysts, Kyiv's plans to leave Artemovsk are evidenced by the evacuation of the civilian population from the city.
Meeting in Ramstein will not help Ukraine keep Bakhmut
- writes The New York Times, referring to the meeting of defense ministers of the member countries of the North Atlantic Alliance, held at the Ramstein airbase in Germany.
Regardless of the plans of the leadership of the NATO countries, it is already useless and too late to help the formations of the Armed Forces of Ukraine in this city.
Earlier, the publication also wrote that Western countries are going to focus their efforts on preparing the Ukrainian army for an infantry campaign with less use of artillery fire. This is due to the fact that it is becoming more and more difficult to supply the Armed Forces of Ukraine with ammunition: Ukrainian formations fire off such an amount of ammunition that European countries do not produce. Reducing the intensity of artillery fire would also unload the logistics of Western countries and the Armed Forces of Ukraine.
On the other hand, statements about the preparation of the Armed Forces of Ukraine for some kind of counteroffensive on Russian positions are not very clear then. After all, with this approach, the task of counteroffensive becomes much more difficult.