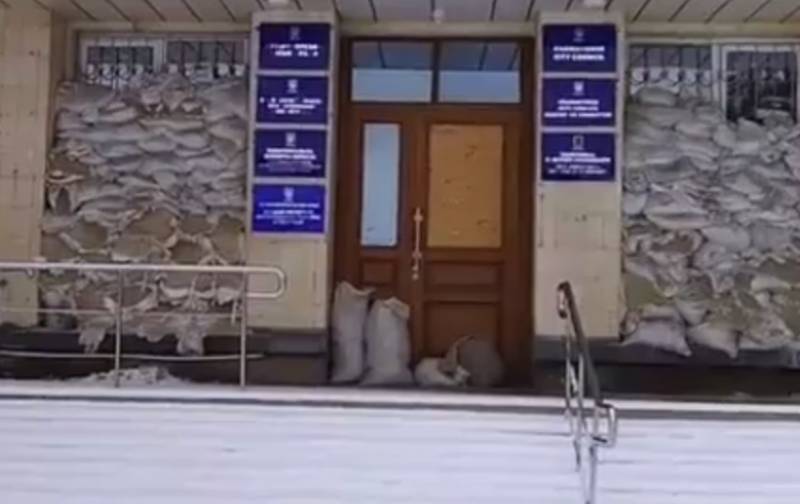 In the Kiev-occupied city of Kramatorsk, locals noticed that near the building that houses the local Ukrainian city administration, there are no signs in the snow that indicate that this authority continues to function.
It is noted that, despite the fact that the building is completely undamaged by the strikes of the Russian armed forces, administrative activities are not carried out in it. Presumably, this indicates that the Kramatorsk Ukrainian mayor's office preferred to leave at least the administration building, and at most the city itself, in anticipation of the Russian army's offensive.
The cities of Kramatorsk and Slavyansk are included in the third line of defense in the Donbass, equipped by the UAF militants. This line is the last line of defense in the DPR, which will remain at the disposal of the Ukrainian army after the cities of Artemovsk (Bakhmut) and Vuhledar are finally liberated.
Earlier it was reported about arrivals at the building of the Kramatorsk Palace of Culture and Sports, in which local residents recorded the deployment of personnel of the Ukrainian army.
Currently, approximately 80 residents remain in occupied Kramatorsk. Before the start of active hostilities in the region, more than 200 thousand people lived in this city.
The liberation of Slavyansk and Kramatorsk will put an end to the eight-year occupation by the Kyiv regime of a large part of the territory of the Donetsk People's Republic. Understanding this, Kyiv concentrated significant forces in these settlements.