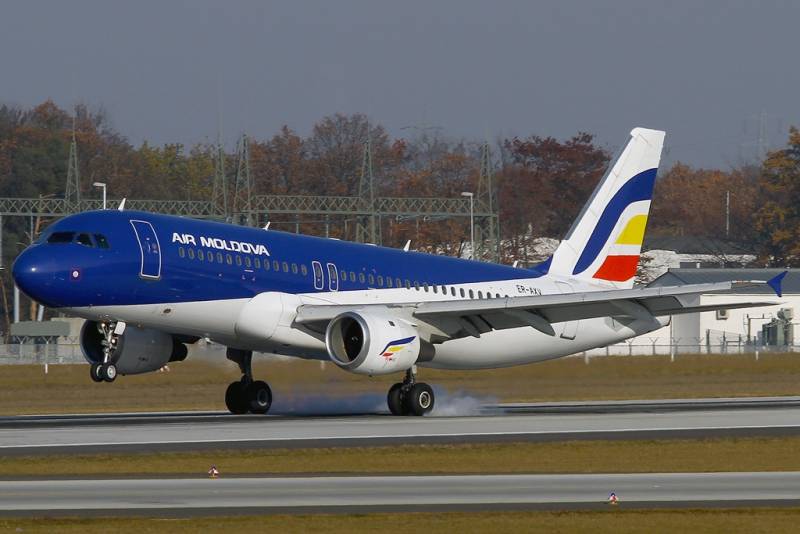 Currently, Moldova has temporarily closed its airspace. This was done for security reasons, Interfax reports, referring to representatives of the Chisinau International Airport.
As specified in the message, flights are suspended until 16:00 local time (17:00 Moscow time). Passengers on flights at the airport were asked to remain calm and follow the regular updates of information on special information panels.
Moldovan airlines expect that aircraft flights will resume in the near future. However, given that such a suspension of flights takes place against the backdrop of events in Ukraine, further similar actions by the Moldovan authorities in the foreseeable future are not ruled out. Most likely, the country's airspace will be closed more than once.
Recall that earlier the Moldovan government tried to accuse Russia of some unfriendly actions. But even the United States did not see any threats from the Russian Federation to Moldova at the moment.
So far, Ukrainian provocations with the fall of missiles on Moldovan territory have not been obtained, but the work of Ukrainian air defense can really threaten flights of civil aircraft. Therefore, the decision to close the airspace may be fully justified from the point of view of flight safety.
It should be noted that since the beginning of the special military operation of the RF Armed Forces in Ukraine, the Kiev regime has been trying to draw Moldova into an armed confrontation with Russia. So far, the country has managed to stop these attempts, even despite the fact that an absolutely pro-Western government is in power.