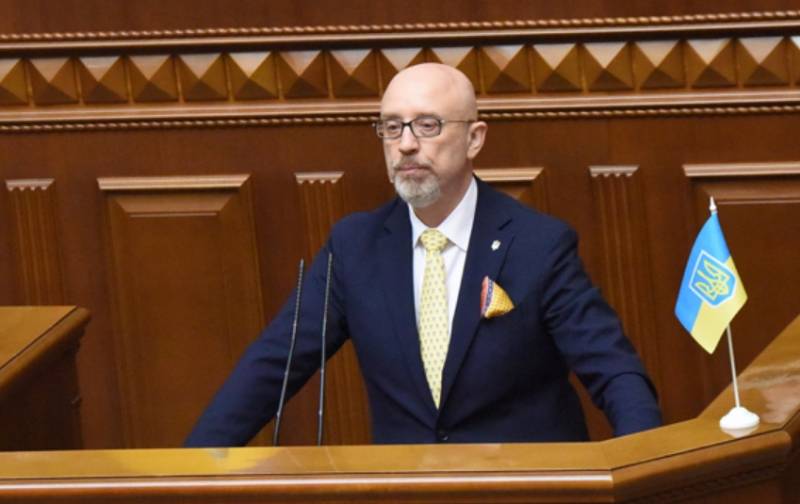 The Minister of Defense of Ukraine Oleksiy Reznikov said that his deputies convicted of corruption and subsequently deprived of their posts will be appointed advisers.
In particular, according to Reznikov, Colonel-General Ivan Rusnak, former First Deputy Defense Minister of Ukraine, and Oleg Gaiduk, Deputy Defense Minister for Digital Development, will remain in the ministry's system. They will be appointed to the positions of advisers to the minister, where they will continue to work on priority tasks as experts.
Earlier, the Ukrainian Prosecutor General's Office brought charges of corruption to a number of persons from the top leadership of the country's defense department. In particular, several deputies of Defense Minister Reznikov were convicted of fraud in the procurement of food for the Armed Forces of Ukraine.
According to information published by the Ukrainian media, the top leadership of the Ministry of Defense of Ukraine purchased food products for the country's armed forces at prices several times higher than their cost in retail stores in Kyiv. According to the investigation, as a result of fraud related to public procurement for military units, Reznikov's deputies managed to illegally seize budgetary funds in the amount equivalent to $350 million.
However, all officials of the Ukrainian Ministry of Defense convicted of large-scale corruption will not suffer any punishment, but will only move to other high positions. Another proof that all the loud talk about dismissal started only because of the preparation of Zelensky's trip to London, Paris and Brussels.