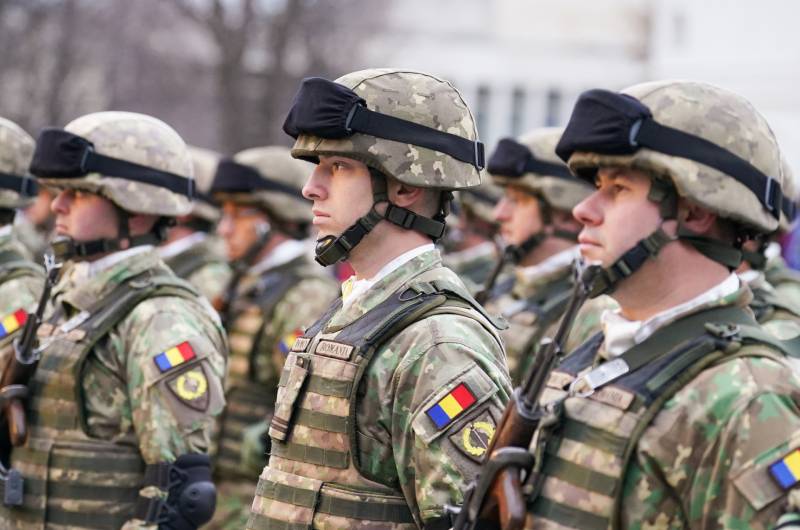 After Romania joined NATO, the country's armed forces experienced chronic underfunding, which led to their virtual collapse.
Romanian politicians have brought the army to the point of impossibility to carry out the mission of protecting the country
- says General Eugen Badalan, who previously headed the General Staff of the Armed Forces of the state, on the pages of Defense Romania.
According to him, after joining the alliance, the country's authorities believed that now the concern for its protection is the business of NATO. It was assumed that the army will switch to new standards in two stages - the equipment will first become compatible with the combat systems of the allies, and then interchangeable:
But this did not happen, because the Romanian defense industry collapsed due to the actions of politicians.
As the general notes, formally the number of troops is 73 thousand people, but actually 50 thousand serve:
Some of our commanders are very well trained according to NATO standards, but they have no one to lead - there are too few soldiers.
According to the general, young Romanians do not join the army, since the salary in it is at the level of a maid's salary. An army officer with the rank of major receives 5000 lei [80,2 thousand rubles. at higher prices] as well as an elevator operator in Parliament.
Do you think that under these conditions the military profession is tempting?
the general asks rhetorically.
According to him, things are worse only in Bulgaria, Hungary, Slovakia, the Czech Republic and the Baltic states.
Romanian soldiers have always been highly valued. However, their shortage is enormous. The paradox is that in all theaters of military operations, soldiers, sergeants, officers who participated in various missions were extremely highly appreciated by all allied states
- the general notes.
Who and when highly appreciated the Romanian soldiers, Badalan does not specify.