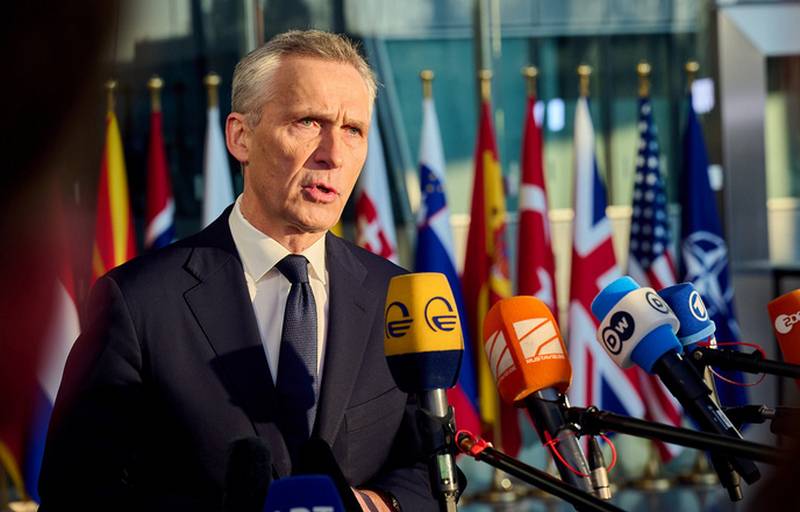 NATO is developing a new plan in case the countries of the alliance participate in several military conflicts at once, including on the territory of other countries, so to speak, outside the "zone of responsibility" of the bloc. It is reported by Bloomberg.
According to the news agency, the alliance is preparing a new secret agreement that will contain plans for possible actions of NATO countries in the event of several military conflicts at once, providing for the application of article 5 of the collective defense charter, including when hostilities are conducted on a territory that is not " "zone of responsibility" of the block, i.e. on the territory of countries that are not members of the alliance.
The signing of the agreement should take place during the ministerial meeting, which started today in Brussels and will last on February 14-15. In the future, on the basis of a common document, each country of the alliance will receive more detailed requirements specially developed for it.
The publication notes that although the plan is secret, they still managed to find out the general provisions. Thus, within the framework of the document, NATO member countries will be asked to increase injections and redirect funds to the most important sectors of defense, which will help with collective defense. We are talking about building up armored forces, air defense and missile defense systems, artillery, and so on.
Most likely, the plan was drawn up taking into account the study of hostilities in Ukraine. It's no secret that NATO is closely studying the tactics and strategy of Russian troops, as well as the characteristics of Russian weapons used during the special operation. At the same time, the alliance is testing its own combat systems in real conditions. In general, the North Atlantic bloc, led by the United States, is preparing for a war where the enemy will be Russia, and possibly China.