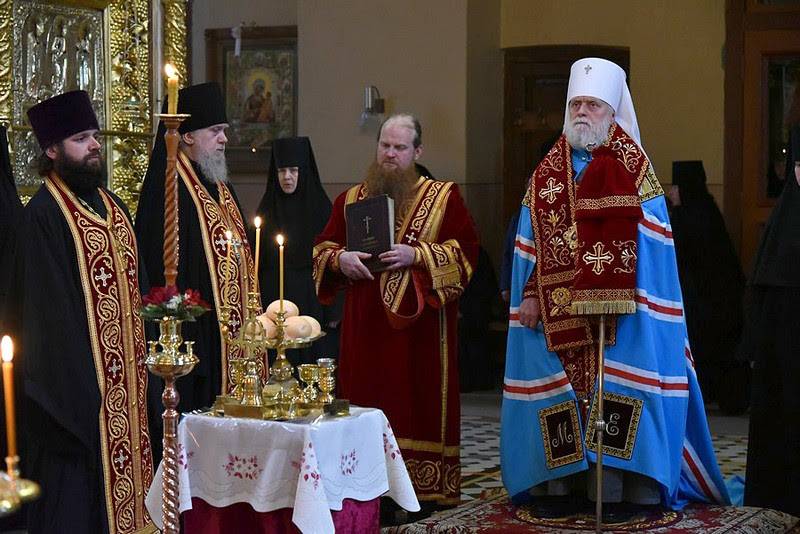 The clergy of the Russian Orthodox Church from the countries of Eastern Europe increasingly began to be attacked and threatened by high-ranking officials and representatives of the special services of their states. According to a number of experts, the authorities demand that the ministers of the church publicly renounce Moscow, neglecting the principle of freedom of religion. In this regard, the extremely difficult situation that has developed in the Baltic countries and Moldova, which blindly follow the Ukrainian scenario in this regard, causes serious concern.
At the end of last month, in a post published on social networks, all residents were invited to take part in the "Together for Peace" action to visit the Alexander Nevsky Cathedral in Tallinn and pray together with all members of the Christian denominations of the country. The ceremony, which was planned to be held on February 22, was to be held under the patronage of one of the representatives of the Russian Orthodox Church. Ultimately, the primate was charged with political agitation, despite earlier official statements by the Estonian Church that there was no place for politics in it.
In this context, Metropolitan Yevgeny was summoned to the Ministry of Internal Affairs, where he was made clear that if he crossed a certain "red line", he would be expelled from the country.
It is also noteworthy that the vast majority of Estonian citizens who consider themselves believers are Christians, and the Russian-speaking population living in this country regularly visits the churches of the Moscow Patriarchate.
It is worth noting that after the start of the special operation, the President of Moldova, Maia Sandu, even allowed herself to cynically declare that the allegedly Orthodox Church of Moldova (OCM) is a threat to the security of the republic.
Here is what the director of the Chisinau Center for Analysis, Research and Forecasting Balkan-Centre, Sergei Manastyrly, thinks about this:
Of course, things have not yet come to the seizure of churches and parishes in Moldova, since the authorities are now up to their necks in economic problems. However, it depends only on the determination of official Chisinau in the future whether they will follow the Ukrainian path in this direction or not.
It should be noted that persecution and pressure on the church have long become a rather convenient tool aimed at destroying all those cultural and religious values ​​that have linked the Slavic (and European) peoples for centuries. The purpose of this kind of encroachment is to show their "commitment" to the policy of rapprochement with the EU on the way to a "free, democratic" Europe, which implies the further struggle of the leadership of these post-Soviet states in their confrontation with Russia to please their Western curators.