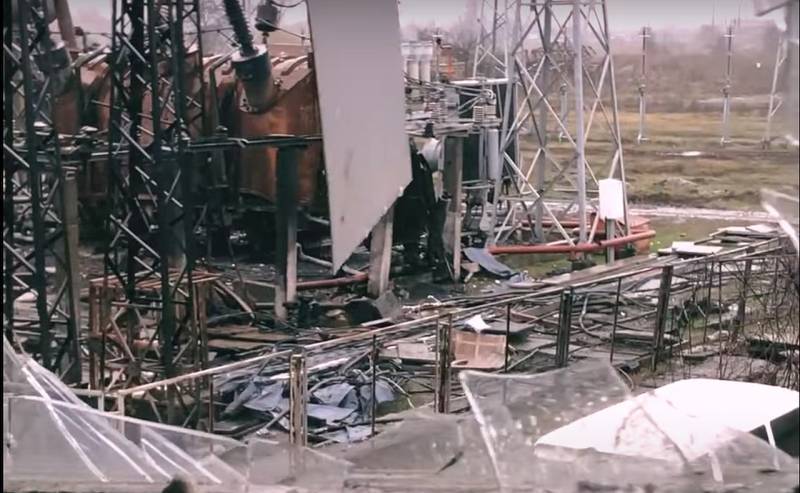 As a result of massive missile attacks by the Armed Forces of the Russian Federation in the city of Lvov, virtually all electrical substations were destroyed. This was announced by the head of the city administration Andrei Sadovoy.
According to the mayor of Lvov, electrical substations in the city and region cannot perform their functions due to destruction. But power engineers, according to Sadovoy, allegedly find some non-standard solutions and therefore the city has electricity.
Sadovoy also noted that other important infrastructure facilities were destroyed in Lviv. Most of them cannot be restored, so they will have to be rebuilt.
However, in any case, the situation in Lviv should not be compared with the Russian cities of Donbass, for the liberation of which the RF Armed Forces are now fighting. In the Donbass, many cities were literally destroyed to the ground due to the actions of Ukrainian forces.
Recall that since October 10, 2022, the RF Armed Forces have been inflicting massive strikes on Ukraine's critical infrastructure facilities. This tactic was a response to terrorist attacks and sabotage carried out by Ukrainian formations on Russian territory.
Thus, the first strikes on the energy infrastructure of Ukraine followed two days after the explosion on the Crimean bridge, organized by the Ukrainian special services. Therefore, only the regime of Vladimir Zelensky, whose policy led to such a situation, can thank the Lviv mayor Sadovaya for the destroyed electrical substations.