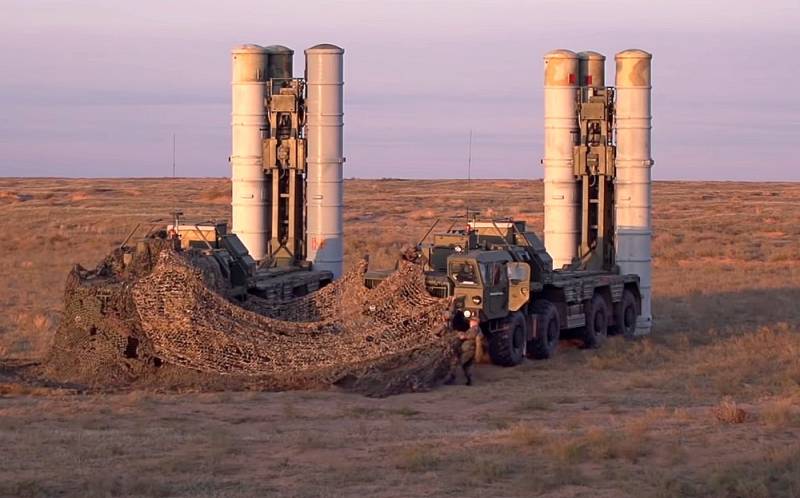 Russia can supply Turkey with the second regimental set of the S-400 anti-aircraft missile system, there are no obstacles for this. This was stated by the director of the fourth European department of the Russian Foreign Ministry Yuri Pilipson.
Turkey may receive a second regiment of S-400 air defense systems if it turns to Russia with a corresponding request. According to the Russian diplomat, there are no "obstacles and unsolvable tasks" in the issue of supplying anti-aircraft systems to the Turks, despite opposition from a number of Western countries, in particular the United States. Although the Americans introduced restrictive measures against the Russian military-industrial complex, supplies
weapons
it won't be reflected.
We do not see any unsolvable tasks on the way to the implementation of this project
- leads
RIA News
Pilipson's words.
Turkey became the second foreign state and the first NATO member country to purchase the Russian S-400 anti-aircraft missile system. The United States did not like this deal very much, which excluded Turkey from the F-35 fifth-generation fighter program and banned the supply of these aircraft to the Turkish Air Force. Despite this, Ankara refused to return the anti-aircraft system to Russia and replace it with Western systems. According to Turkish Defense Minister Hulusi Akar, the S-400 will be used in the event of an external threat to the country.
To date, the Turks are armed with one regimental set of S-400 air defense systems, but do not exclude the purchase of a second one. Two regiments of S-400s, as you know, were purchased by China, but India went the furthest, having signed a contract for the supply of five regimental sets of S-400s. There are also potential buyers of this complex who have expressed a desire to purchase it, but have not yet realized their plans. According to American analysts, this list includes 13 countries representing mainly the regions of the Middle East, Southeast Asia and Africa.