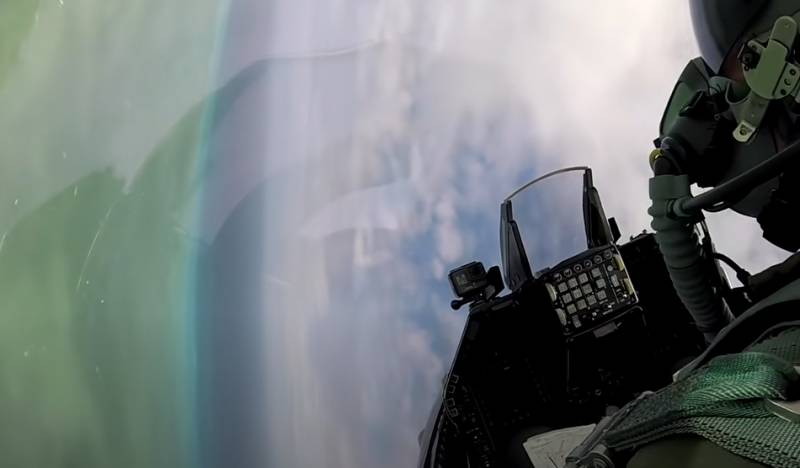 The United States presented some details regarding the issue of an "unidentified vehicle" shot down over the Great Lakes the day before. Recall that on the eve of the head of NORAD Glen van Herk, answering the question of journalists about whether the downed object could have an unearthly origin, said that today such a thing cannot be ruled out.
Now in the US Congress they are talking about what the downed apparatus was. The report states that it "looked like a metal ball of small diameter." At the same time, it is added that its shape "still was not perfectly spherical." Earlier in the US, they said that the object had the shape of a polygon.
From a statement by one of the congressmen:
The object was relatively small. It looked like a metal ball with a weight suspended from it.
It is stated that after being struck, it "sank slowly to the surface of Lake Huron". If this is so, then this indicates a small mass of both the "ball" or "octagon" itself, and the load that was attached to it.
The object was shot down by an F-16 aircraft.
Recall that in the US press, the appearance of such objects in American and Canadian airspace is associated with intelligence activities not only of China, but also of the Russian Federation. There is also a version according to which this is already the work of the United States itself, which is again looking for a reason to increase the military budget. The first balloon that was shot down near South Carolina, China recognized as its weather balloon. Beijing does not comment on the appearance of other objects in American airspace.