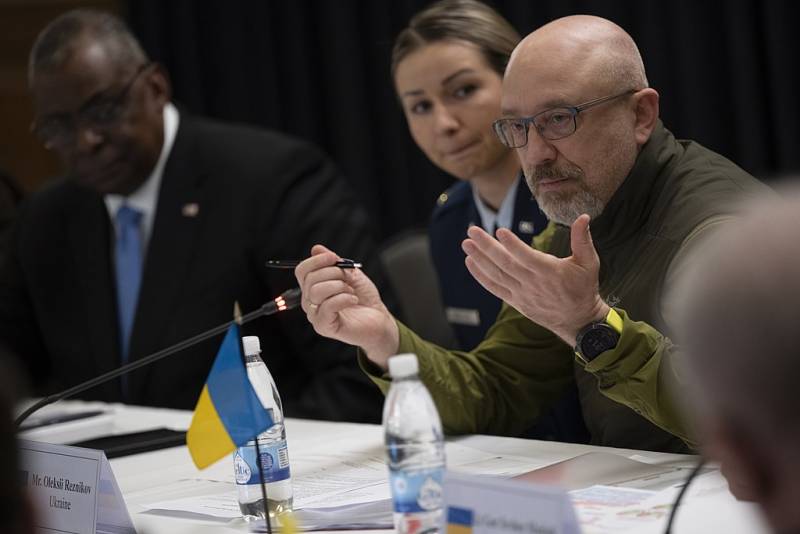 On February 14, the NATO Ramstein Air Base in Germany will host the ninth meeting of the heads of military departments, intelligence services and the general staffs of the armed forces of the member countries of the North Atlantic Alliance, dedicated to the situation in Ukraine. The Minister of Defense of Ukraine Oleksiy Reznikov went to Germany to participate in the meeting, about which he himself wrote on the social network.
According to the Minister of Defense of the Kyiv regime, for the ninth time he led the Ukrainian delegation at a meeting with high-ranking military of the NATO countries. This time at the meeting it is planned to discuss a number of very important issues.
Number one is the possibility of transferring to Ukraine "
aviation
platforms to protect the sky", that is, combat aircraft. Earlier, we recall, Western countries demonstrated an evasive position on the issue of transferring fighters to the Armed Forces of Ukraine, even after the trip of the head of the Kyiv regime, Vladimir Zelensky, to London, Paris and Brussels.
In addition to the supply of aircraft, Reznikov intends to discuss with colleagues from NATO the further development of "
tank
coalition", that is, the supply of tanks and the training of tankers, the formation of an arsenal of ammunition, various nuances of logistics, repair and maintenance of Western-made military equipment.
A separate item is training programs for military personnel: in the Armed Forces of Ukraine and in the West they are miraculously confident that a qualified tanker to drive a Leopard tank can be trained in six weeks, although in the armies of NATO countries, drivers and tank commanders have been trained for more than a year. However, it is possible, after all, to send "vacationers" tankers from the armies of the countries of the alliance to Ukraine, and
history
with the training of Ukrainian soldiers to present as an explanation of how Western tanks participate in battles and who supposedly controls them.