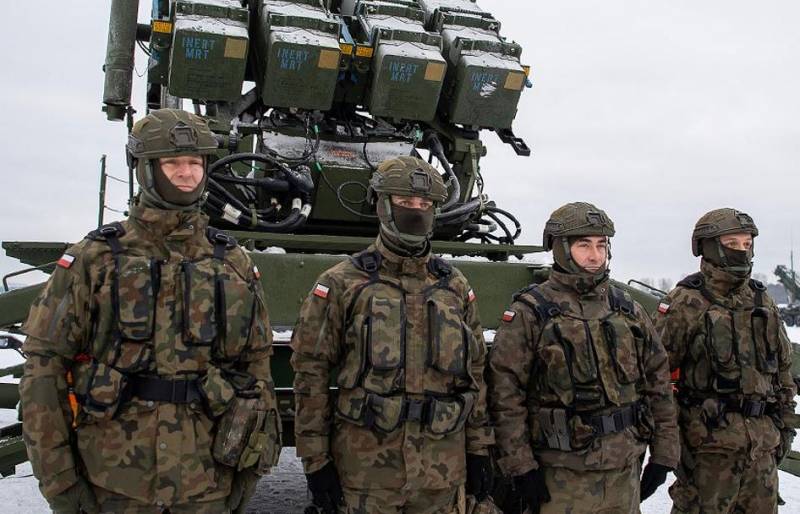 The Polish authorities allow the possibility of the participation of citizens of the country in the hostilities in Ukraine on the side of the Kyiv regime. This was stated by the Minister of National Defense of Poland Mariusz Blaszczak on Polsat.
According to the head of the Polish military department, there is no problem that the Poles are fighting for Ukraine. Meanwhile, according to Polish law, citizens of the country should face a criminal article for mercenarism if they take part in hostilities in another country as part of its army.
However, the publication Rzeczpospolita has already indicated that the Polish authorities will not punish citizens of the country if they fight against the Russian Federation. The Ministry of National Defense of Poland said that service in a foreign army will not be punishable by criminal punishment if it does not contradict the interests of the country. Since support for the Armed Forces of Ukraine fits into the interests of the Polish state declared by Warsaw, this principle is quite applicable to numerous Polish mercenaries.
However, if a Polish citizen suddenly wants to join any Russian volunteer formation, then we can be sure that he will be demonstratively prosecuted and given the maximum punishment. The same approach will be shared by many other EU countries.
Recall that now Polish citizens are the largest group of foreign mercenaries fighting in Ukraine as part of the Armed Forces of Ukraine. Military correspondents and the media have repeatedly reported that in many sectors of the front in the Donbass, Russian military personnel detect Polish speech in negotiations, in some places it is predominant. It is possible that under the guise of mercenaries from Poland, servicemen of the regular Polish army, especially special forces, have long been operating.