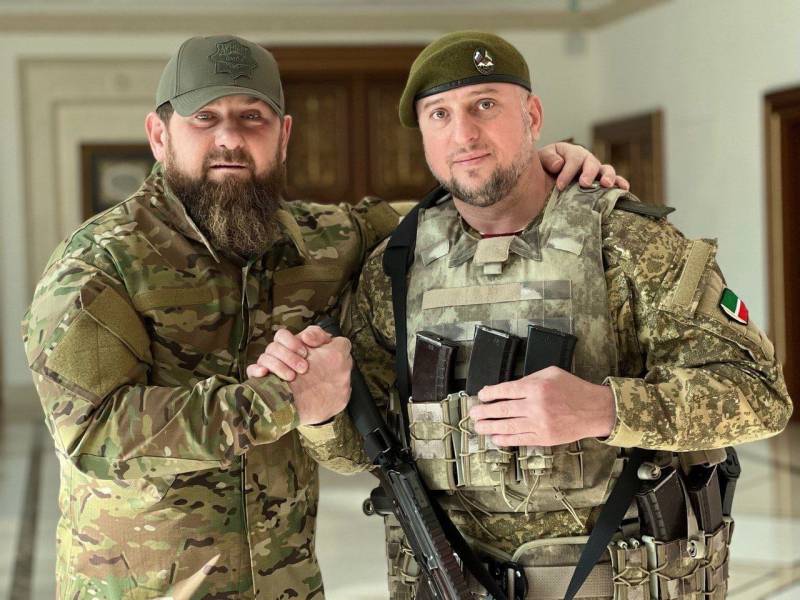 It seems that the Ukrainian intelligence services are targeting the Russian military command. At the same time, exclusively terrorist methods are still used to achieve the task.
So, on February 8, an attempt was made on the commander of the 2nd Army Corps, Apta Alaudinov. He spoke about the details of the incident and the state of health of his assistant in his
TG channel
Head of Chechnya Ramzan Kadyrov.
According to the Chechen leader, Alaudinov received an envelope from his adjutant, which allegedly contained a message for the general. However, the commander of the 2nd Army Corps felt a specific smell emanating from the message, which, in fact, made it possible to take appropriate measures in time.
As Kadyrov writes, the letter given to his assistant turned out to be saturated with a poisonous substance. The health, and possibly life, of the assistant to the head of Chechnya and his adjutants, who were in contact with the envelope, was saved by the fact that they treated their hands and nasal cavity in time, and then immediately went to the medical battalion.
The Chechen leader reports that today the life and health of General Alaudinov, as well as the military who came into contact with the poisoned message, are not in danger.
At the moment, experts are conducting an examination, which will reveal what substance they tried to poison the commander of the 2nd Army Corps with. In parallel, an investigation into the assassination is underway.
According to Ramzan Kadyrov, the results are already there.