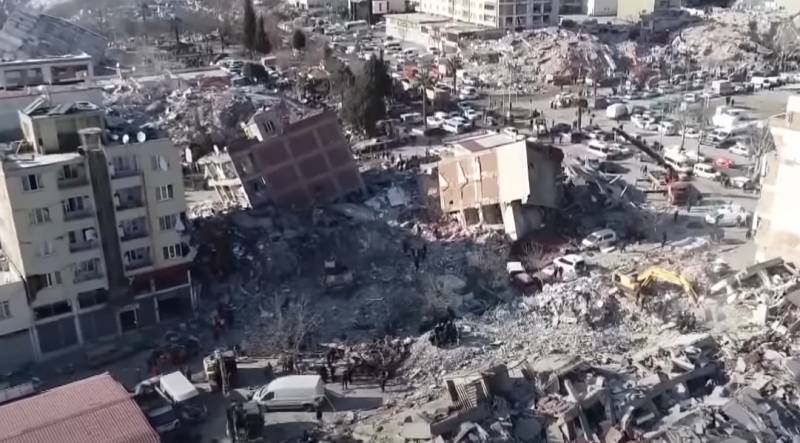 The consequences of large-scale earthquakes in Turkey may interfere with the holding of general elections scheduled for May 14 in the country. The proposed cancellation of the elections has not yet been discussed in the ruling party of the Turkish parliament.
The material published on the portal of the Turkish TV channel TGRT Haber says that representatives of the opposition Republican People's Party of the country suggest that President Recep Tayyip Erdogan may postpone the elections for at least one year.
Despite the fact that, according to the current legislation, only military actions on the territory of the country can become the basis for postponing elections, according to experts, the Turkish parliament may decide to postpone the elections scheduled for May 14 this year for a year due to the consequences of the most destructive period since the 1939 earthquake.
The incumbent head of state, Erdogan, said earlier that presidential powers are sufficient to dissolve parliament and set a new election date 60 days after that. In the upcoming elections, Erdogan will run as a candidate from the ruling Union of the Republic party, the opposition parties that are part of the coalition have not yet nominated their candidate.
According to the American publication Bloomberg, as a result of the devastating earthquakes, the Turkish economy suffered material damage in the amount of more than $84 billion, which is about 10% of the country's GDP.
The Turkish Confederation of Enterprises and Businesses estimates that the February 6 earthquakes caused about $70,8 billion worth of damage to residential buildings, as well as a loss of $10,4 billion in national income. Labor losses caused the Turkish economy a loss of $2,9 billion.
However, analysts say that it is still too early to assess the impact of the disaster on the Turkish national economy.