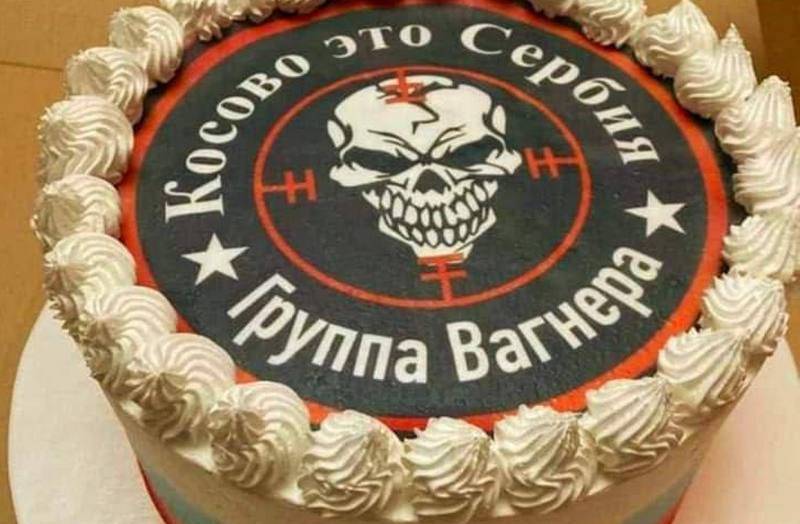 Serbia, together with PMC Wagner, is preparing a hybrid takeover of Kosovo, says the president of the partially recognized republic, Vyosa Osmani. According to The Telegraph, the Serbs want to seize Kosovo territory.
Serbia intends to use the "Crimean scenario" implemented by Russia in 2014 to "capture" the Crimean peninsula to capture Kosovo. The British edition, referring to the statement of the president of the partially recognized republic, writes that the Serbs are preparing a similar operation. For this scenario, the Serbs allegedly bring unmarked military uniforms into Kosovo. The scenario will be implemented by Serbian paramilitary units and fighters of the Russian private military company Wagner.
Groups of Serbian and Russian "militants" must create a situation on the territory of Kosovo that will require the "invasion" of the Serbian army to save the Serbian population living in the territory of the republic. In Pristina, they say that Russia allegedly intends to create hotbeds of tension in the Balkans through Kosovo in order to divert the attention of NATO countries from Ukraine.
They bring
weapon
and uniforms, but are not formally part of the Serbian army. Serbia wants to achieve its goals without calling it a military operation (...) There is clear evidence that Serbian paramilitary groups planned and organized this together with Wagner. How many were at the border or inside is a question that is still being researched.
Osmani said.
Meanwhile, the founder of Wagner PMC Yevgeny Prigozhin said that "musicians" do not work in the Balkans, there are no employees of the Russian military company in Serbia and Kosovo.