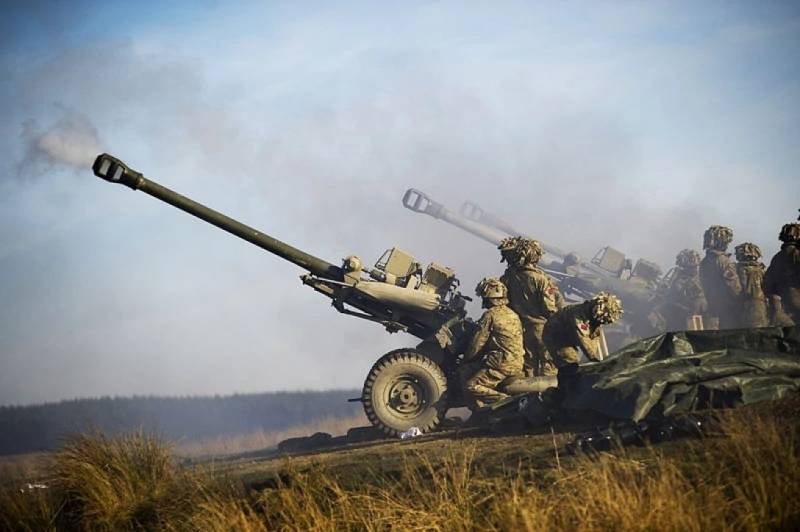 Great Britain intends not only to supply its weapons to Kyiv, but also to produce them on Ukrainian territory. British defense companies want to conquer
weapons
the Ukrainian market, ousting the Germans and the French from there. This is reported by the newspaper Telegraph.
It's no secret that in the conflict in Ukraine, the West has several goals other than the destruction of Russia. One of them is to make money on the supply of weapons to the Ukrainian army, Zelensky is now ready to sign any documents, purchase any weapons, if only this would help him stay in power. Of course, the main share of weapons to Ukraine is supplied by American companies, but the share of European companies also remains.
Against this background, the British wanted to organize the production of their weapons directly on the territory of Ukraine, representatives of defense companies have already visited Kyiv and held talks with their Ukrainian counterparts representing the military-industrial complex of Ukraine. The British publication does not provide details of these negotiations, it only notes that it was still possible to reach some agreements regarding the creation of joint ventures.
British armaments and military vehicles may be produced in Ukraine in accordance with plans that will mean deepening the country's ties with NATO (...) any agreement will be seen as a significant strengthening of Britain's ties with Ukraine
- writes the edition.
The British are in a hurry, because the Germans and the French are competitors, they are also working on issues of in-depth cooperation with Kyiv. One unnamed British official told the Telegraph that Britain should be at the front of the line. Ukraine has previously produced some weapons under license, mostly small arms, but the main production facility is now being hit by Russian strikes. At the same time, in Kyiv with two hands for the British proposal, Ukraine would prefer to produce artillery, ammunition and
Tanks
than buying it all.