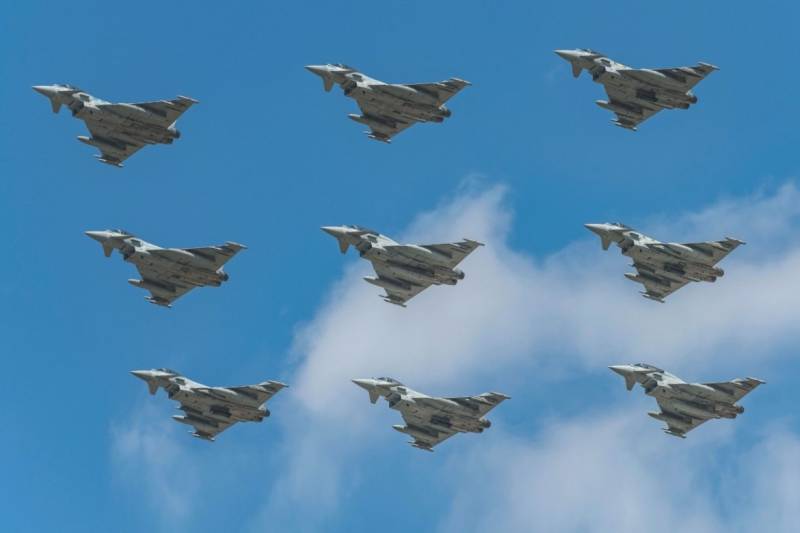 In the near future, London does not plan to supply combat aircraft to Ukraine, but in the future everything may change. In this regard, the Italian Foreign Ministry expressed the position of the country's government on the likely supply of British fighters to Kyiv.
It was expressed by Deputy Head of the Italian Ministry of Foreign Affairs Edmondo Chirielli in an interview with journalists from the local newspaper Il Messaggero.
The official claims that Rome will not object to the receipt of British aircraft by Kyiv if it promises to use them exclusively for defensive purposes.
If the planes are used for defensive purposes, we have no objection. Another thing is if they are used to attack Russian territory
Chirielli said.
In fact, over the past year it has already happened that at first the Western supplier of weapons set tough conditions for Kyiv regarding their use, after which he gave him complete freedom of action. This can happen with British fighters. In particular, this is perfectly illustrated by the situation with American long-range missiles, with which Washington first banned the Armed Forces of Ukraine from striking at Crimea, and then lifted its ban.
At the moment, the authorities of most Western countries have not approved the supply of military equipment to Ukraine
aviation
. In particular, US President Joe Biden said that America would not supply F-16 fighter jets to Ukraine. But many experts do not rule out that the United States will allow the supply of such American-made aircraft to countries that have them in service.
An example is the Netherlands, which decided to replace their F-16s with more modern F-35s.