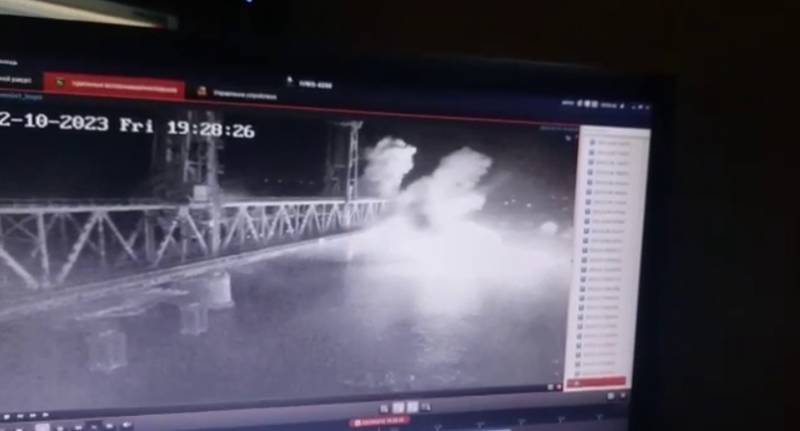 The Ukrainian side publishes a video online, the captions to which indicate that it depicts an attack on a bridge in the town of Zatoka, Odessa region. Recall that earlier several missiles were fired over this bridge at different times. Then the Ukrainian side took measures to repair this bridge, through which military cargo (including fuel for military equipment) went to the Odessa region from neighboring countries, including Moldova and Romania.
This time, the railroad bridge at Zatoka was allegedly attacked with surface
drone
.
On the frames below, which are dated February 10, 2023 (at least, such an inscription is displayed on the frames from the surveillance camera), you can see how the object is approaching the bridge at a fairly high speed through the water. As soon as he is directly under the bridge, an explosion follows.
The reports say that the drone was moving from the Black Sea.
Recall that earlier the Ukrainian side repeatedly tried to attack the objects of the Black Sea
fleet
RF, including ships, in Sevastopol using marine drones. Most of those attacks were carried out from Ochakov, Mykolaiv region. Subsequently, several strikes were carried out on military targets in Ochakovo. At least two of them were carried out by the RF Armed Forces yesterday, including a strike by a Geran-type drone.
There is no official confirmation that the attack on the bridge in Zatoka was carried out by the Russian side.