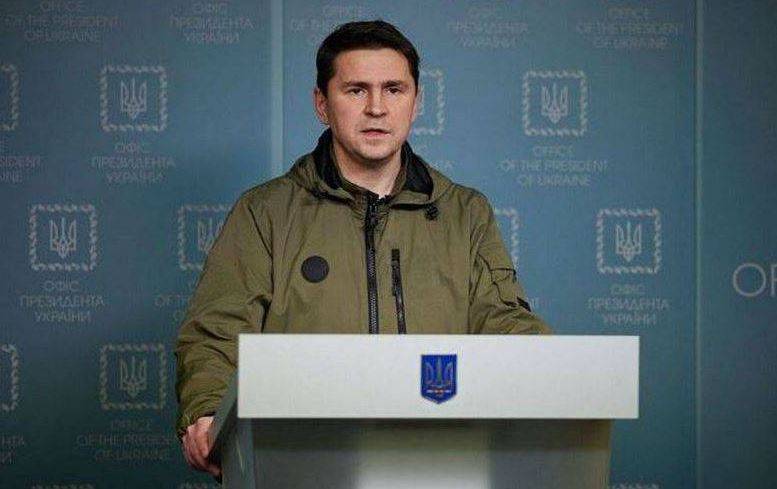 Mikhail Podolyak, an adviser to the head of the office of the President of Ukraine, denies information that appeared earlier in a number of Western media that the Kyiv regime received proposals to conclude peace with Russia in exchange for some territorial concessions.
In an interview with the German edition of Die Welt, Podoliak said that the Ukrainian authorities had not received any official or unofficial proposals regarding the conclusion of peace with Russia in exchange for Ukraine transferring some of its territories.
The adviser to the head of the office of the Ukrainian president denies any possibility of making peace if ten, twenty or thirty percent of Ukrainian territory is ceded to Russia. According to him, such agreements would mean the capitulation of Ukraine and the victory of Russia in the armed conflict, after which the confrontation would not stop, but would switch to a different format.
Earlier, the Swiss publication Nue Zürcher Zeitung reported that in mid-January this year, representatives of the top leadership of the American CIA offered the authorities of Russia and Ukraine a plan for a peaceful settlement and end of the armed conflict.
As part of the conclusion of the peace treaty, about twenty percent of the Ukrainian territory was supposed to be transferred to Russia, which approximately corresponds to the territories of the DPR and LPR. The head of the Kremlin press service, Dmitry Peskov, called the information published in the Swiss edition a "duck".
The Russian leadership has repeatedly stated that the West contributes with its supplies
weapons
only aggravate the Ukrainian conflict.