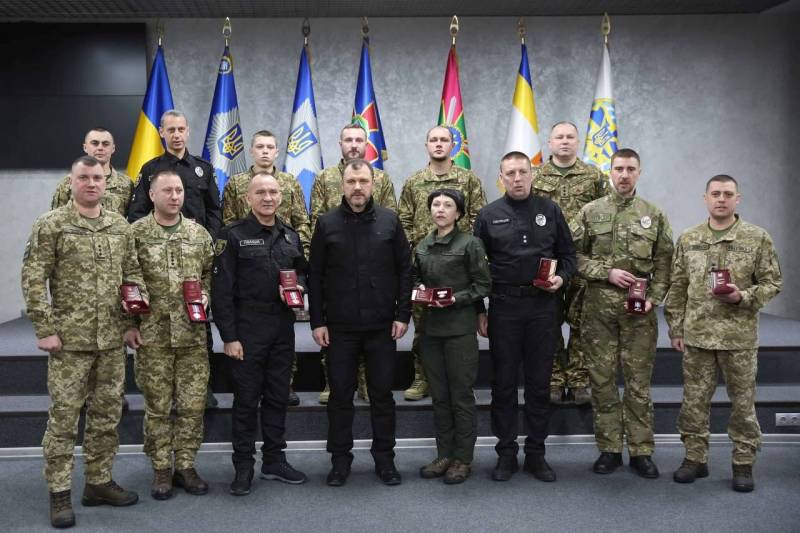 The news agency "RBC Ukraine" reports that five deputies of the new Minister of Internal Affairs of Ukraine have written reports of their resignation. The press service of the law enforcement agency confirmed that Deputy Interior Ministers Igor Bondarenko, Ekaterina Pavlichenko, Bogdan Drapyaty, Mary Akopyan and Sergei Goncharov had left their posts.
Commenting on the dismissal of high-ranking officials of the Ministry of Internal Affairs, the press service of the Ministry of Internal Affairs told the publication that this is a normal and legal procedure.
The dismissal of a deputy minister is an established, legal procedure. It is spelled out in the 9th article of the Law of Ukraine "On Central Executive Authorities". Some
news
this is not. Will someone be reassigned - we'll see
- commented on the situation with the group dismissal of officials, the representative of the Ministry Maryana Reva.
Earlier, the Verkhovna Rada of Ukraine approved Acting Interior Minister Igor Klymenko as Minister of Internal Affairs. He took up this post after the death of the previous minister, Denis Monastyrsky, who was in a helicopter crash that crashed in Brovary, Kyiv region, on January 18, 2023. According to unofficial data, the Interior Ministry believes that the cause of the helicopter crash was pilot error.
It is possible that the mass dismissal of deputies is connected with the arrival of a new minister, who, undoubtedly, will recruit his team into the apparatus of the law enforcement agency. It is also worth noting that recently large-scale personnel changes have been observed in the highest echelons of Ukrainian power, explained by the fight against corruption among officials.