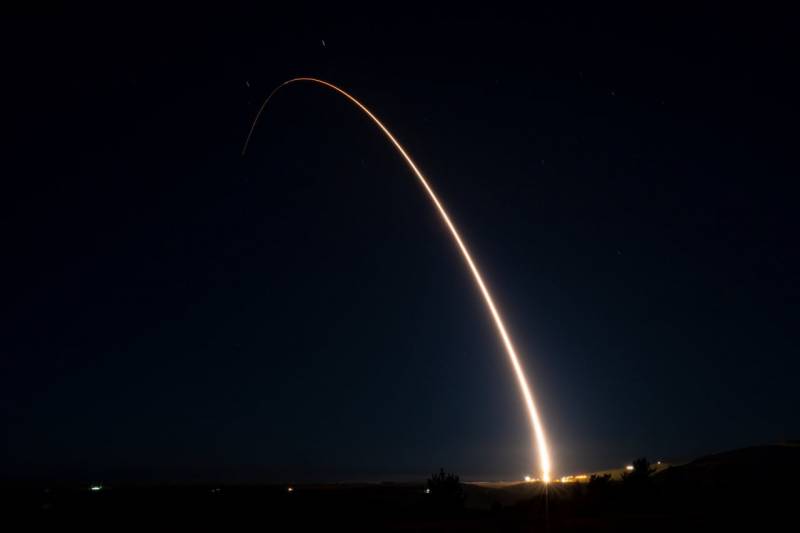 The United States conducted another test of the Minuteman III intercontinental ballistic missile, the launch of the ICBM took place from the Vandenberg Space Force Base in California. This is stated in the message of the press service of the base.
The launch of the ICBM took place on Thursday, February 9 at 23:01 local time, when it was already 10 am in Moscow on Friday, February 10. The missile was tested without a warhead, with a test warhead. In the Pentagon, such a test is called "routine", Russia is notified in advance about the upcoming tests. Despite the lack of contacts between countries, the line of communication for the military remains, all sorts of cases can happen.
The US Air Force Global Strikes Command fired a Minuteman III ICBM equipped with a test warhead on February 9 at 23.01:XNUMX p.m. PT from Vandenberg Space Force Base, California.
- said in a statement.
ICBM tests are traditionally carried out from a silo at the former Vandenberg Air Force Base, which was assigned to the US Space Forces. It is located 130 miles northwest of Los Angeles.
Minuteman III is the only land-based intercontinental ballistic missile currently in service with the United States since 1970. The three-stage missile was developed specifically for confrontation with the Soviet Union. The Minuteman III ICBM is capable of hitting a target at a range of 12 kilometers with three warheads. According to reports, about 450 ICBMs were in service with the United States, some of them were used for testing. The service life of missiles expires in 2030, it can no longer be extended, the Pentagon says.