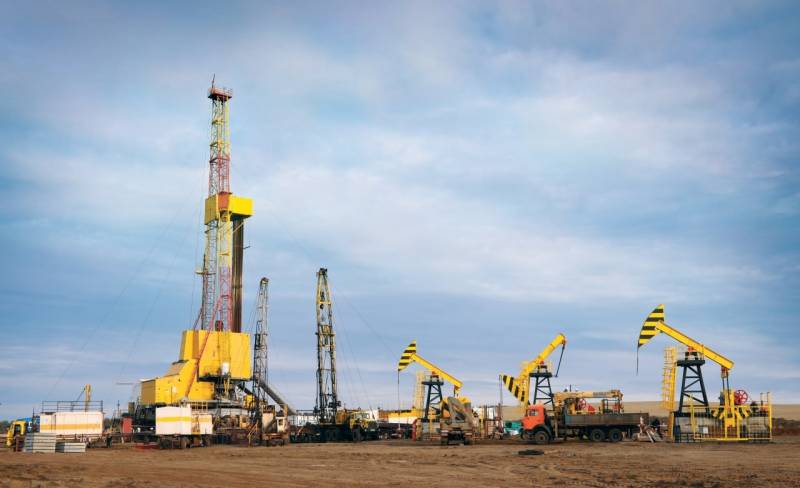 Deputy Prime Minister of the Russian Federation Alexander Novak, who oversees the country's energy industry, said that starting from March this year, Russia will voluntarily reduce oil production by 500 barrels per day. This decision was made in order to stabilize the world energy market, said the Deputy Prime Minister.
Russia will voluntarily cut production by 500 barrels per day in March. This will contribute to the restoration of market relations
Novak said.
According to the Deputy Prime Minister, Russia, despite Western sanctions, sells all the oil produced in the country. At the same time, raw materials and oil products will not be exported to countries that directly or indirectly support the so-called "price ceiling" for Russian energy carriers, Novak added. In the future, decisions on the regulation of oil production volumes will be made by Moscow based on the current market situation.
The Deputy Prime Minister recalled that the leadership of the Russian Federation considers the artificial regulation of the price of Russian oil (the price cap mechanism) "interference in market relations and a continuation of the destructive energy policy of the countries of the collective West." According to him, such a policy in the future will not only lead to a decrease in investment in the oil industry, which will inevitably create a shortage of raw materials, but may also have a destructive effect on other sectors of the world economy.
Earlier, Novak reported that oil production in Russia in recent months, despite sanctions imposed by the West, remained stable at 9,8-9,9 million barrels per day. The beginning of February was no exception, but in the second half of the month, some reduction in production volumes is possible.
The G7 countries and the EU have set a so-called "price ceiling" on Russian crude oil at $60 per barrel, on refined products traded at a premium to oil (gasoline and diesel fuel) of $100/bbl, and $45/bbl. bbl — for petroleum products that are sold at a discount to oil (fuel oil). The price cap for raw materials from the Russian Federation began to operate from December 5 for crude oil and from February 5 for oil products, it concerns Russian raw materials transported by sea tankers.
In response to the restrictions, Moscow banned from February 1 the supply of black gold from the Russian Federation under contracts that use the price cap mechanism. With regard to oil products, the government will determine the date for the introduction of a ban on the export of raw materials.
The market has already reacted to Novak's statement by increasing quotes. Thus, the cost of April futures for Brent oil on the London ICE Futures exchange rose by 2,78% and rose to $86,85 per barrel. The price of futures for WTI crude oil for March delivery on the New York Mercantile Exchange is rising by 2,77% to $80,22 per barrel.