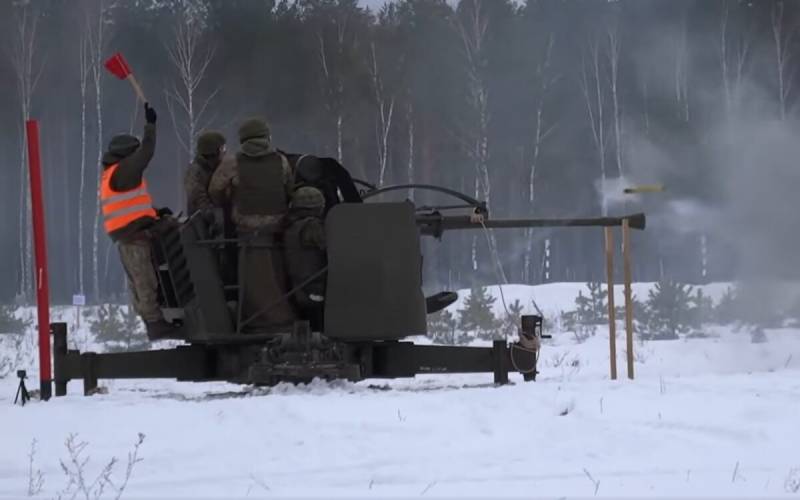 Lithuania decided to provide assistance to Ukraine in the fight against Russian
drones
-kamikaze "Geranium". To do this, Vilnius will transfer to Kyiv 36 anti-aircraft systems, and simply, automatic anti-aircraft guns L70 Bofors, decommissioned by the Lithuanian army. This was stated by the Minister of Defense of Lithuania Arvydas Anushauskas.
The head of the Lithuanian military department took part in a joint press conference with his Ukrainian counterpart Alexei Reznikov, which took place the day before in Odessa. According to Anushauskas, Lithuania has prepared 36 L70 Bofors anti-aircraft guns for transfer, and also trained Ukrainian military personnel in the operation of these anti-aircraft systems. At the same time, the Lithuanians did not directly train the crews of anti-aircraft guns, but trained instructors who will train the Armed Forces of Ukraine.
Lithuania has already completed the training of 15 instructors who will work directly in Ukraine. Also, the Republic of Lithuania will provide Ukraine with 36 anti-aircraft systems that can successfully fight the Iranian
drones
- said Arvydas Anusauskas.
The fact that the Lithuanian Ministry of Defense is preparing to transfer L70 automatic anti-aircraft guns to Ukraine was reported back in January of this year. Kyiv itself requested anti-aircraft guns to fight Russian drones. The thing is that Ukrainian air defense does not have the means necessary to neutralize UAVs in sufficient quantities, and no one is going to spend the last expensive anti-aircraft missiles to destroy drones.
The L70 Bofors anti-aircraft guns, along with mobile machine gun mounts, should be the barrier that Russian kamikaze drones cannot overcome.