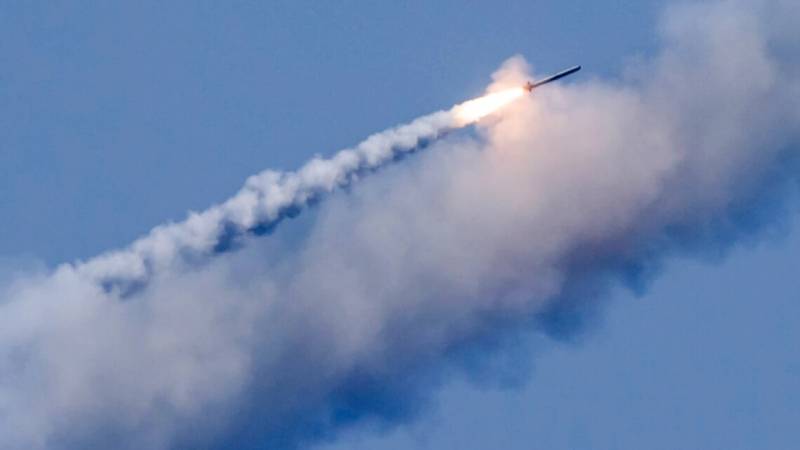 Ukraine has already found a use for the long-range missiles promised by the UK, and a scenario for attacking targets on the Crimean peninsula is being worked out in Kyiv. It is reported by The Times.
The British publication refers to a source in the Ukrainian Ministry of Defense, who confirmed plans to use long-range missiles on the Russian peninsula. According to him, now the General Staff of the Armed Forces of Ukraine is working out scenarios for delivering such strikes, assigning preliminary targets, etc. The specific option will be determined after it becomes known exactly which missiles Kyiv will receive and in what quantity.
The source confirmed that Zelensky had repeatedly stated the need for strikes against the "occupied territories" to destroy military installations of the Russian Armed Forces there. Crimea is also a "captured Ukrainian land", Ukraine is ready to strike at it, but so far there is nothing. In Kyiv, they hope that this situation will change soon and the UK will provide the means to destroy targets on the peninsula.
In the UK itself, they confirmed that they had promised long-range missiles to Kyiv, but refused to provide any details. Meanwhile, information has emerged that the British may provide Ukraine with Harpoon anti-ship missiles with a range of up to 240 km, modified to strike land targets. Also considered is the option of
aviation
Storm Shadow missile with a range of 250 km in the export version. According to Western military experts, both options are quite possible.
At the moment, the final decision has not yet been made, the UK government is actively discussing this issue. The fact that the transfer of long-range missiles could lead to a further escalation of the conflict does not bother Britain, the main thing is to inflict as much defeat on Russia as possible through the hands of Ukraine.