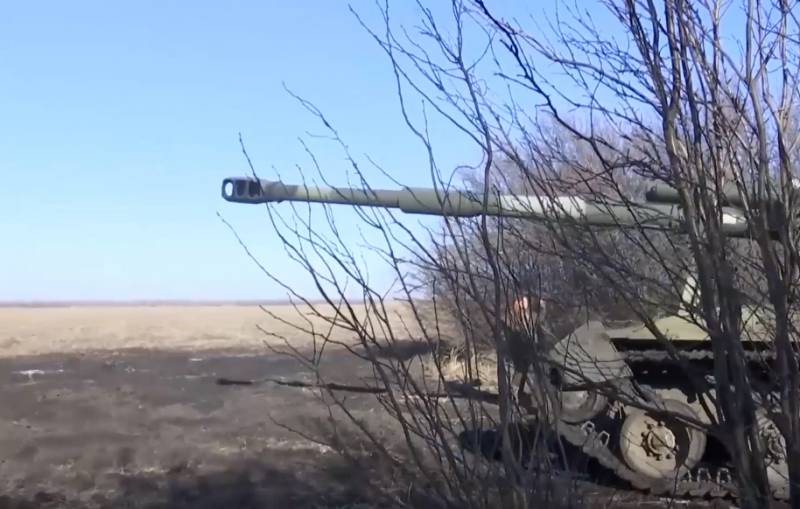 Russian troops increased the intensity of artillery and
aviation
strikes against enemy targets and positions in the part of the Donetsk People's Republic occupied by the Kyiv regime. For several hours, strikes were carried out on targets in several directions at once.
According to the latest information, the main number of strikes at night fell on enemy targets and positions in the area of ​​​​the cities of Konstantinovka, Slavyansk and Kramatorsk. The Ukrainian side claims that in addition to artillery, Russian troops used shock
drones
.
To date, it is known about the defeat of the facility, which housed the Ukrainian reserves in Konstantinovka. Also, significant damage was inflicted on the fortified area southeast of Slavyansk - in the area of ​​​​the road to Artyomovsk (Bakhmut), along which Russian assault groups are advancing towards the Slavyansk-Kramatorsk agglomeration.
The Ukrainian side believes that this is the initial phase of the offensive of Russian troops in the west of the Donetsk region. Simultaneous strikes against the facilities of the Armed Forces of Ukraine in the Dnipropetrovsk region in this situation may be an operation to cut off reserves in order to minimize the chances for the Ukrainian command to transfer them to the same Konstantinovka.
Recall that earlier the assault groups of the Wagner PMC crossed the Konstantinovka-Artemovsk highway, taking it under partial physical control and reaching the southern and southeastern outskirts of the city of Chasov Yar.