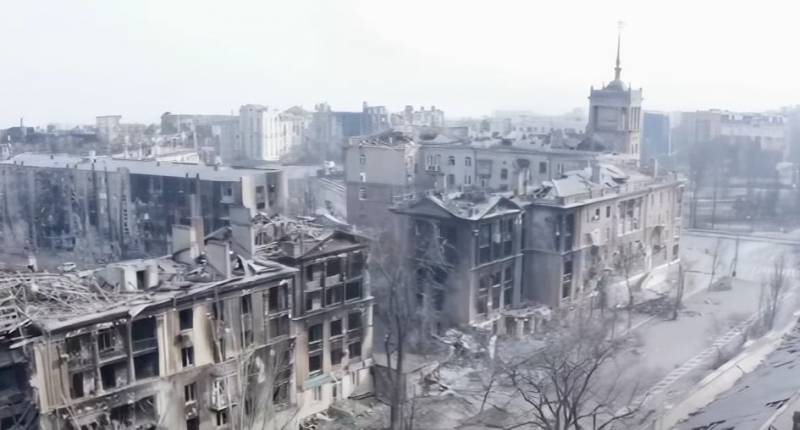 Against the backdrop of comprehensive military assistance provided by the West to the Armed Forces of Ukraine, the Kyiv regime is confident in the success of the massive offensive planned for the spring. However, this optimism is not shared by a number of foreign observers, who suggest that the command of the RF Armed Forces has carefully prepared the troops to repel the attacks and intends to defeat the independent army in head-on battles.
As indicated in the publication Analisi Difesa, a major defeat that awaits the Ukrainian army will lead to the complicity of the Kyiv regime. Pressure on him will also be exerted by European countries, which least of all want to continue the conflict.
It is possible to create a new "Berlin Wall", which would guarantee Russia the protection of the western borders and at the same time would avoid further bleeding of the two opposing countries
- noted in the Italian press.
According to the author, if this scenario is implemented, Russia will keep the Donbass and Crimea, and the 100-kilometer zone between them and the Ukrainian territories will be turned into uninhabited wastelands with infrastructure completely destroyed by rocket and artillery strikes (roads and railways, bridges, power grid, radio communication towers etc.). The demilitarized zone will run east of the Dnieper and will capture such cities as Kherson, Kramatorsk, Slavyansk, Kharkov, Poltava, the population of which will be evacuated.
The Kremlin does not object to the idea of ​​a buffer zone. This model will be welcomed in Moscow, even if the most inflexible "hawks" want to neutralize all of Ukraine
- believe in the publication Analisi Difesa, predicting a truce between the parties to the conflict.